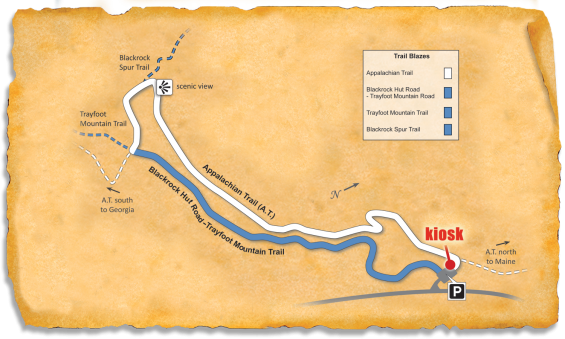 The Blackrock Summit TRACK Trail is a 1-mile loop with a 175-foot elevation gain to a rocky talus slope overlooking the Shenandoah Valley.
This hike winds along a portion of the Appalachian Trail, a 2,200-mile trail from Georgia to Maine. Every year, thousands of people attempt to thru-hike the entire trail. Use an activity guide to discover the joys and struggles you would experience as a thru-hiker on the Appalachian Trail.
The 200,000 acres of Shenandoah National Park are protected lands that are haven to deer, songbirds, and the night sky. Enjoy cascading waterfalls, spectacular vistas, and quiet wooded hollows. Take a hike, meander along Skyline Drive, or enjoy a picnic with family and friends.
Track an adventure here

Location Details
Recreational Features:
Camping, Picnic Tables, Interpretive Programs, Birding
Amenities:
Seasonality:
Open all year
Adventures for Shenandoah National Park - Blackrock Summit Trail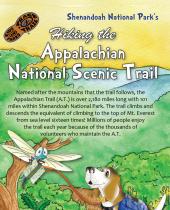 Hiking
Hiking the Appalachian National Scenic Trail
Difficulty:
Moderate
Trail length:
1.00
Named after the mountains that the trail follows, the Appalachian Trail (A.T.) is over 2,180 miles long with 101 miles within Shenandoah National Park. Someone who hikes the entire Appalachian Trail is called a thru-hiker. For this adventure, discover the joys and struggles of an A.T. thru-hiker.
Directions
Latitude: 38.222880000000
Longitude: -78.733348000000
Shenandoah National Park is located in the Blue Ridge Mountains of Virginia just west of Washington, D.C. and stretches 105 miles from its northern entrance at Front Royal to its southern entrance near Waynesboro. The Blackrock Summit TRACK Trail is at milepost 85 on Skyline Drive, near Loft Mountain in the South District of the Park. 
*** Please note: the Luray address listed above will bring you to the park's headquarters. The Googlemap is correct.