Together we form the partnership for health: children's health, the health of our parks and the health of our communities.
The Kids in Parks program is unique because it has been able to partner with various land management agencies, health care institutions, schools, community and non-profit foundations and corporate organizations to create a singular on-the-ground program that has crossed agency boundaries and linked often isolated groups in a unified vision for the health and well-being of our communities as a whole. The problem affects us all and the solution will take all of us working together. 
Trail Partnerships
Multiple local, state and federal agencies, private lands, schools and Tribes are joining the Kids in Parks network, making this program unique in its ability to cross agency boundaries and keeping a forward-looking focus on benefits for children and families. Typically land management agencies only implement agency-specific programs, making Kids in Parks even more unique. This intra-agency network is focused on families that think more in terms of accessibility and convenience rather than jurisdiction. 
For a complete list of trail partnerships please click here.
Financial Partnerships
The program was incubated and nurtured through a visionary partnership with Blue Cross and Blue Shield of North Carolina Foundation and has only been realized due to their stalwart financial support. The strength of the network of trails in North Carolina is a direct result of this state-focused support. 
For a complete list of financial partnerships please click here.
Pediatrician Partnerships
Prescribing Kids in Parks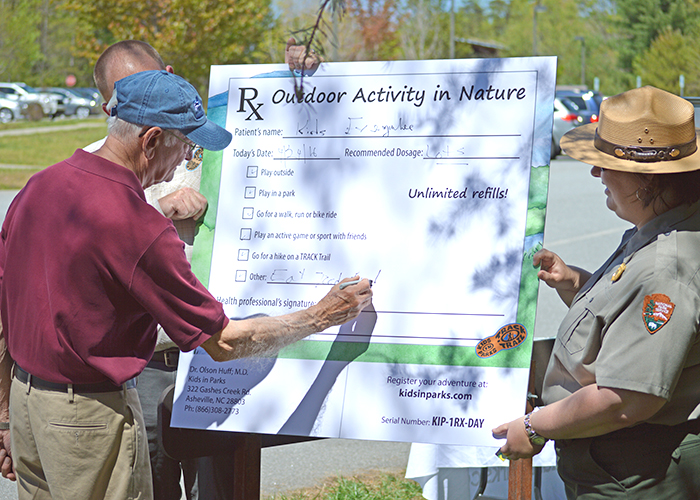 Over the past few years, there has been a growing movement for doctors and pediatricians to prescribe parks and nature to kids and families called Park Rx, or Park Prescriptions. The Kids in Parks program-with its network of trails in different types of park settings, various types of outdoor recreation activities appealing to different age groups and audiences, incentive system with built-in assessment measures, and pediatrician office trailhead and prescription pad piece-is poised to be a leader in the National Park Rx movement.
"Getting our children unplugged and outside is one of the most beneficial things we can do for their overall health. Kids in Parks is an elegant solution."
                        - Olson Huff, M.D.
AAP Endorsement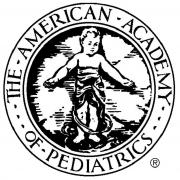 In 2011, the Kids in Parks program was endorsed by the American Academy of Pediatrics as a program pediatricians could prescribe to children through the Park Rx concept. Following this endorsement, the Kids in Parks program partnered with the National Park Service's Healthy Parks Healthy People program in Washington, DC to install 13 TRACK Trails in National Parks in the National Capital Region, including the National Mall and President's Park (White House).  
Pediatrician Office Trailhead Signs and Prescription Pads 
In an attempt to increase the impact and effectiveness of the program, Kids in Parks created a pediatrician office trailhead sign that is displayed in the lobbies of pediatrician and doctor offices. The display has a generic self-guided brochure that offers kids a fun outdoor activity they can do anywhere, including their backyard. In addition to the trailhead display, the program has also designed a prescription pad the pediatrician can use to prescribe TRACK Trails. 
For a complete list of pediatrician partnerships please click here.