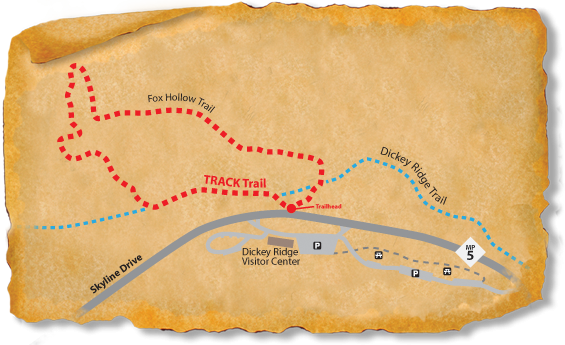 The Fox Hollow TRACK Trail is a 1.2 mile loop. Hiking it usually takes about an hour and it is rated 'easiest.' On this walk in the woods you'll discover evidence of the people who lived here before Shenandoah National Park was established in 1935.
Look for the purple flowers of the the vinca vine (periwinkle) in spring and for piles of stones that generations of the Fox family made when they cleared the land for farming. The activity guide will alert you to other discoveries waiting to be made!
Track an adventure here

Location Details
Recreational Features:
Interpretive Programs
Amenities:
Restrooms, Visitor Center, Gift Shop
Seasonality:
Open all year
Adventures for Shenandoah National Park - Fox Hollow Trail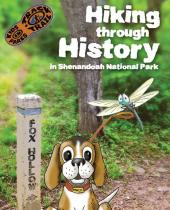 Hiking
Hiking Through History in Shenandoah National Park
Difficulty:
Moderate
Trail length:
1.20
No one lives here now, but let's hike back in time to 1856 when the Fox family lived here with their children. Instead of a forest, imagine you are surrounded by fields of wheat and corn. You will discover how these homesteaders lived, how they survived, and why they called this hollow 'home.'
Directions
Shenandoah National Park, Skyline Drive Mile 4.6
Latitude: 38.871813000000
Longitude: -78.203618000000
Shenandoah National Park is located in the Blue Ridge Mountains of Virginia just west of Washington, D.C. and stretches 105 miles from its northern entrance at Front Royal to its southern entrance near Waynesboro.The Fox Hollow TRACK Trail trailhead is at milepost 4.6 on the Skyline Drive. Park at the Dickey Ridge Visitor Center. The Trailhead is directly across Skyline Drive.