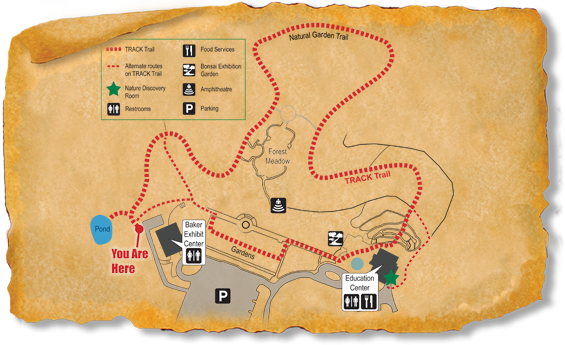 The North Carolina Arboretum TRACK Trail follows the Natural Garden Trail and loops through the gardens. The Natural Garden Trail is a 1 mile hike through a mixed hardwood forest. The trail through the formal gardens is 0.3 miles. The entire TRACK Trail is an easy 1.3 mile loop.
The North Carolina Arboretum is a 434-acre public garden located within the Bent Creek Experimental Forest. Surrounded by lush folds of the botanically diverse Southern Appalachian Mountains, The North Carolina Arboretum is adjacent to the scenic Blue Ridge Parkway, at Milepost 393, and is nestled in one of the most beautiful natural settings in America. Formal gardens, seasonal exhibits, a Bonsai collection, a cafe, gift shop and more are available at the Arboretum. 
The North Carolina Arboretum has a $16 per vehicle fee for entry. Funds are used to maintain the grounds and sustain the future of the Arboretum.
Track an adventure here

Location Details
Recreational Features:
Picnic Tables, Interpretive Programs, Birding
Amenities:
Restrooms, Nature Center, Visitor Center, Gift Shop
Seasonality:
Open all year
Adventures for The North Carolina Arboretum
Hiking
Nature's Hide & Seek
Difficulty:
Moderate
Trail length:
1.30
The Nature's Hide & Seek brochure is designed so that kids of all ages can walk along the trail and discover common things that are often overlooked in nature. Some of them are hard to find, others are easy. Best of all, the adventure never ends because every time you walk the trail you will discover new things hiding in nature.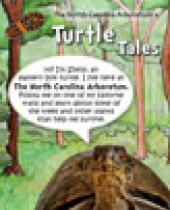 Hiking
NC Arboretum: Turtle Tales
Difficulty:
Moderate
Trail length:
1.30
Follow Shelly, an eastern box turtle, on one of her favorite Arboretum trails and learn about some of the trees and other plants that help her survive.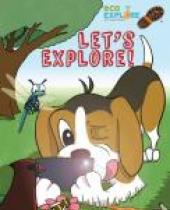 Hiking
Let's Explore - ecoEXPLORE
Difficulty:
Easy
Trail length:
1.30
Scientists need your help! Use this brochure to learn how to be an ecoEXPLORER and share your nature observations with real scientists.
Directions
100 Frederick Law Olmsted Way
Latitude: 35.496225700000
Longitude: -82.609453000000
The North Carolina Arboretum does not charge admission per person. Parking is $14 per personal vehicle, free for members.
For directions please visit ncarboretum.org