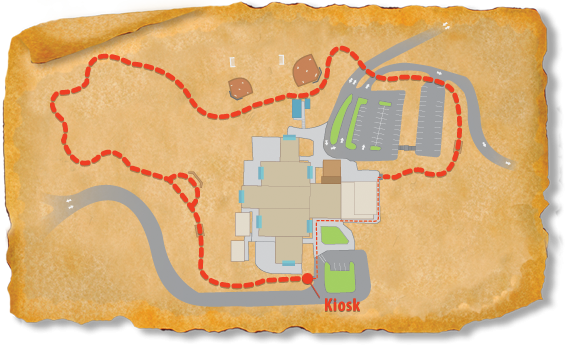 Walk the trail and use scientific instruments to gather data about the environment around the school. Explore the science of TREES, WEATHER, SOIL, and BUGS. There are a range of activities for kids from kindergarten to fifth grade. Each topic has activity stations located around the trail. By gathering data at each station, kids will learn about the ecosystem around the school.
Citizen Science is a way for every day people to be a part of the scientific community. By completing citizen science projects, you can help scientists collect tons of data that they could never collect by themselves. Scientists can use your data to make discoveries about the world we live in.
Remember to return all equipment back to the box at each station so that citizen scientists can collect data after you.
IMPORTANT! The trail is only open to the public OUTSIDE OF SCHOOL HOURS! The gates may be locked on weekends and holidays but you can park outside the gates and walk in.
Track an adventure here

Location Details
Recreational Features:
Picnic Tables, Playground
Amenities:
Seasonality:
Adventures for Haw Creek Elementary
Directions
Latitude: 35.594724000000
Longitude: -82.505112000000
From 70, turn onto Beverly Road. Turn right onto New Haw Creek Road. Continue 0.5 miles before taking a slight left onto Bethesda Road. The parking lot entrance is immediately on the left. The gates may be locked but feel free to park outside the gate and walk in.
You can also park outside the gate at the bus entrance on Trinity Chapel Rd and walk in.