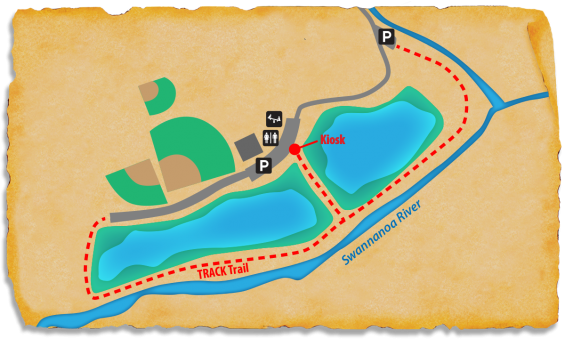 The TRACK Trail at Charles D. Owen Park is a 0.6 mile hike around fishing ponds and along the Swannanoa River.
Wildlife often visits the park, so be sure to keep your eyes open for birds, amphibians, mammals, and fish on your hike.
In addition to the TRACK Trail offers two large fishing ponds, picnic areas, a fitness trail, basketball courts, softball and baseball fields, covered picnic shelter rentals, and more.
Track an adventure here

Location Details
Recreational Features:
Fishing
Amenities:
ADA Compliant:
Seasonality:
Open all year
Adventures for Charles D. Owen Park
Directions
2039, 875 Warren Wilson Rd
Latitude: 35.610291000000
Longitude: -82.427872000000