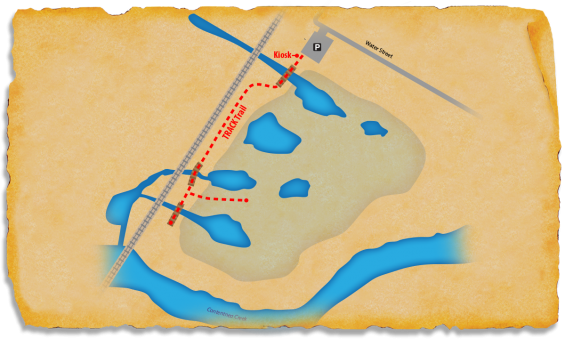 The John Lawson TRACK Trail is a .25 mile hike through beautiful Carolina wetland forest.
Named after explorer and naturalist, John Lawson, this environment attracts wildlife of all kinds. On your hike you may see wood ducks, white-tailed deer, and dragronflies. Before the land became a public trail, the cypress forest was logged. As you walk along the boardwalks, notice the dark stumps scattered through the wetlands and the new growth springing up. This is a location you will want to revisit many times over the years to find how the forest transitions and regrows.
Track an adventure here

Location Details
Recreational Features:
Picnic Tables, Birding
Amenities:
ADA Compliant:
Seasonality:
Adventures for John Lawson Trail
Directions
Latitude: 35.370461900000
Longitude: -77.439033400000
Partners
This TRACK Trail was made possible through a collaboration with Pitt Partners for Health, a program of Vidant Health.