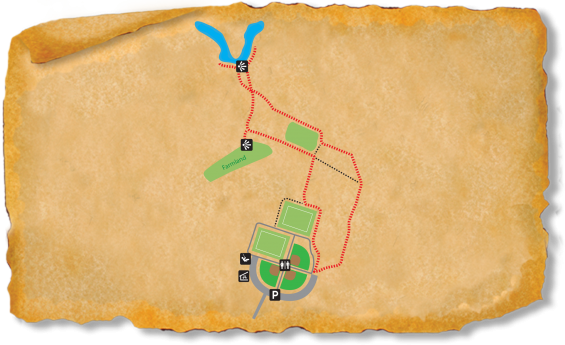 Although the Greene County Sports Complex has several baseball, football, and soccer fields, it offers more than sports to its visitors. Following the gravel road or a grass path toward the woods, a natural world opens up behind the sports complex.
The TRACK Trail at Greene County Sports Complex follows 1.5 miles of dirt and gravel roads and mown walking paths, leading to a spectacular overlook of Contentnea Creek. Along the way, visitors will hike through and along farm fields and wetlands, and a variety of wildlife can be seen in natural habitats.
The trailhead sign for the TRACK Trail is located behind the soccer fields. From there, you'll walk toward the wood line and find a dirt road leading you to the network of trails and roads. Use the brochures to learn about nature as you enjoy your walk.
Track an adventure here

Location Details
Recreational Features:
Picnic Tables, Playground
Seasonality:
Open all year
Adventures for Greene County Sports Complex
Directions
Latitude: 35.456570000000
Longitude: -77.695785400000