The Historic Jefferson Turnpike TRACK Trail is located at the end of 13th Street in North Wilkesboro. Upon arrival you'll notice a beautiful dam to your left, as the scenic trail begins. As you walk along the Reddies River, a 1.33 mile hike, you'll immediately be interacting with nature and history.
The trail was once the exact location of the Giant Lumber Company Log Flume. Prior to being destroyed in the 1916 flood, the flume would carry water and allowed lumber to float from Vannoy Road (Millers Creek) to North Wilkesboro. Now, this land is used as a trail, part of the Yadkin Greenway. Take some time to identify trees, flowers, and even imagine the old log flume up above your head!
Track an adventure here

Location Details
Recreational Features:
Amenities:
Seasonality:
Open all year
Adventures for Jefferson Turnpike
Hiking
Nature's Hide & Seek
Difficulty:
Easy
Trail length:
1.33
The Nature's Hide & Seek brochure is designed so that kids of all ages can walk along the trail and discover common things that are often overlooked in nature. Some of them are hard to find, others are easy. Best of all, the adventure never ends because every time you walk the trail you will discover new things hiding in nature.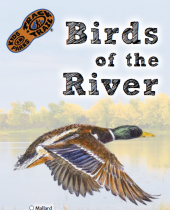 Hiking
Birds of the River
Difficulty:
Easy
Trail length:
1.33
The Birds of the River brochure is an illustrated field guide containing some of the more common birds found along the trail. Each illustration contains the bird's common name, Latin name and phonetic spelling of their call. Having trouble locating birds? Use the back panel illustration to identify their preferred location within the forest.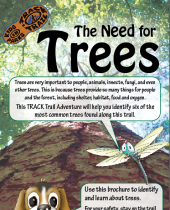 Hiking
Jefferson Turnpike: The Need for Trees
Difficulty:
Easy
Trail length:
1.33
By following the picture and textual clues found in "The Need for Trees" brochure, you will discover six of the more common trees found along the trail. During your adventure, you will learn about the need we, and other animals, have for trees and about the roles they play in the forest.
Directions
North Wilkesboro
,
NC
28659
Latitude: 36.161176000000
Longitude: -81.155336000000