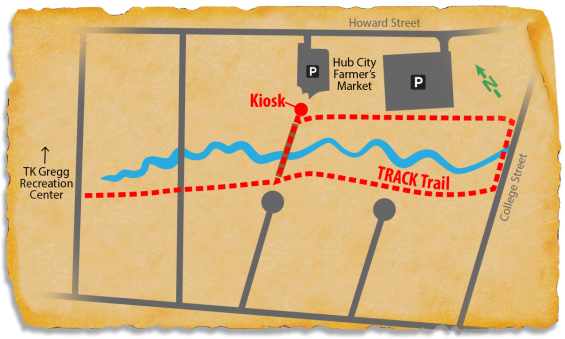 The TRACK Trail at Butterfly Branch Greenway is a 0.5-mile, out-and-back adventure that follows the course of the Butterfly Branch Creek and is part of The Daniel Morgan Trail System.
Along the way, hikers will be treated to the creek, riparian, and wetland habitat. This source of water attracts all kinds of wildlife and plant life that you can discover.
The TRACK Trail brochures will help you explore this environment and learn about the things you may find on your hike. Have fun as you travel the trail, exploring the park and discovering its wonders!
Track an adventure here

Location Details
Recreational Features:
Paved Bike Path, Picnic Tables
Amenities:
Nature Center, Food Service, Pet Area
Seasonality:
Open all year
Adventures for Butterfly Branch Greenway
Directions
Latitude: 34.956307000000
Longitude: -81.943313000000
Partners
This TRACK Trail was made possible through a partnership formed with the City of Spartanburg Parks and Recreation and with funding provided by the BlueCross BlueShield of South Carolina Foundation: