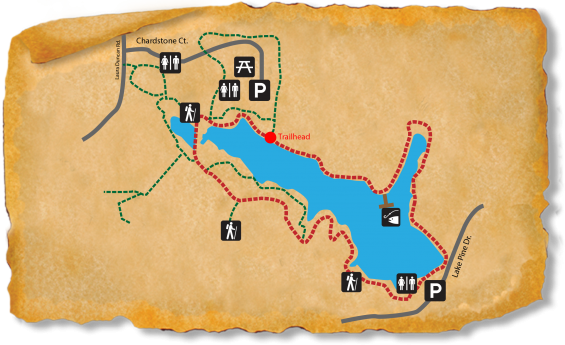 The TRACK Trail at Apex Community Park is an easy, 2.0-miles loop around a 50-acre lake. With trails for both fitness and observing nature, there's plenty to do along the TRACK Trail and the other trails throughout the park. Be on the lookout for wildlife along the shores of the lake and from the pier.
Apex Community Park is a public, urban park on the eastern end of Apex. The 160-acre park contains numerous soccer fields, a baseball complex with batting cages, as well as volleyball, tennis, and basketball courts. One basketball court is fenced for roller hockey. Picnic shelters are also available before the lake trailhead, along with a playground. The lake is open to fishing, kayaking, and other non-motor watercraft.
Track an adventure here

Location Details
Recreational Features:
Canoe / Kayak, Picnic Tables, Fishing, Playground, Running
Seasonality:
Open all year
Adventures for Apex Community Park
Directions
Latitude: 35.752211528859
Longitude: -78.823371029087
Partners
This TRACK Trail was made possible through a partnership formed with the Town of Apex and Apex Community Park.