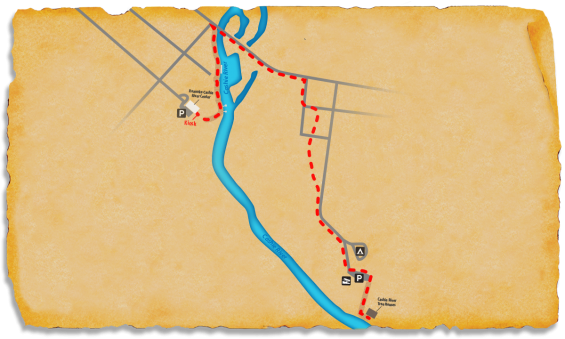 The TRACK Trail at the Roanoke/Cashie River Center is a 1.5 mile out-and-back that takes hikers along the Cashie River, Cashie Swamp, and through park land to a series of tree houses. At the center, visitors can find educational exhibits, programs, and other information.
This trail is a great place to watch for aquatic wildlife. Birds wade along the banks and soar overhead.
Located on the Cashie River in Windsor, NC, the RCRC has exhibits and programs about the natural and cultural heritage of Windsor and the surrounding area. They have a special emphasis on migratory songbirds and how important the forests of this area are to their survival. They offer free pontoon boat trips from May through September and rent kayaks and canoes year-round.
Track an adventure here

Location Details
Recreational Features:
Canoe / Kayak, Interpretive Programs, Birding, Photography
Seasonality:
Open all year
Adventures for Roanoke/Cashie River Center
Directions
Latitude: 35.991219000000
Longitude: -76.944454000000