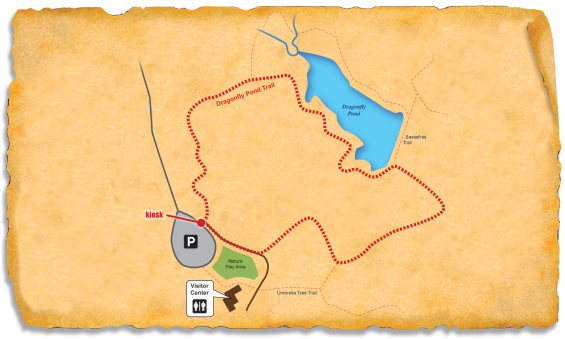 The Reedy Creek Nature Preserve TRACK Trail is along the Dragonfly Pond Trail which follows the edge of Dragonfly Pond. The Dragonfly Pond Trail is a 1 mile loop through a mixed hardwood forest.
Reedy Creek Nature Preserve protects 737 acres of natural, forested habitat within Reedy Creek Park. There are over ten miles of hiking trails in the nature preserve for the outdoor enthusiast, giving visitors the opportunity to explore a variety of terrains, while enjoying scenic views of small lakes, forests, fields, streams, and wildlife. Reedy Creek Nature Preserve is also home to Reedy Creek Nature Center and the Dr. James F. Matthews Center for Biodiversity Studies.
Track an adventure here

Location Details
Recreational Features:
Picnic Tables, Interpretive Programs, Birding, Playground
Amenities:
Restrooms, Nature Center
Seasonality:
Open all year
Adventures for Reedy Creek Nature Preserve
Directions
Latitude: 35.261677400000
Longitude: -80.719349200000
For directions and other information, please click here for the Reedy Creek Nature Center & Preserve's website.