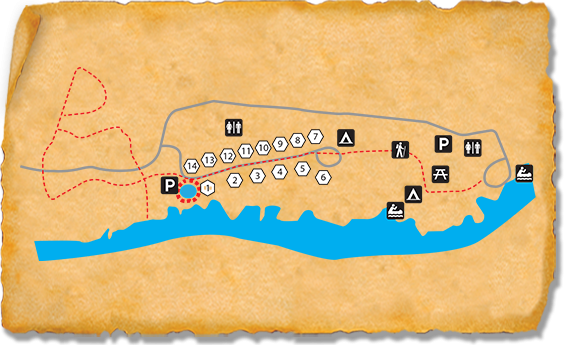 The Chalk Banks TRACK trail is an easy 0.5 mile loop along the Pond Loop trail. This trail circles an acre pond and has a short 0.1 mile spur to the Lumber River. You can also hike the Chalk Banks Trail, which meanders along the river's edge, by a wetlands habitat, and a mixed pine and hardwoods forest.
The Lumber River has a long history of economic significance for the towns that are located along its banks. Deriving its name from the extensive timber harvesting and transporting done in the late 1700s, the river is the primary reason why the towns along its banks were settled.
Have fun as you travel the trail, keeping an eye out for various wildlife around the pond and banks of the river.
Track an adventure here

Location Details
Recreational Features:
Canoe / Kayak, Camping, Picnic Tables
Seasonality:
Open all year
Adventures for Lumber River State Park - Chalk Banks Access
Directions
Latitude: 34.898889000000
Longitude: -79.354889000000