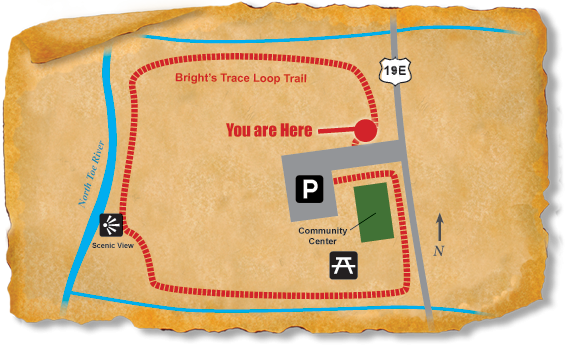 The Avery County TRACK Trail follows the Bright's Trace Loop Trail in Green Valley Park. The 0.35 mile loop offers scenic views of the North Toe River, glimpses of native wildlife, and a central open space where children can play.
Green Valley Park is located in the high country northwest of Linville Falls about 7 miles. 
Track an adventure here

Location Details
Recreational Features:
Picnic Tables
Seasonality:
Open all year
Adventures for Green Valley Park
Directions
Latitude: 35.971730800000
Longitude: -82.012537700000
From the Blue Ridge Parkway. Take the US-221 ramp north towards Linville Falls Community. After 1 mile, turn left on to NC-194 South. After 4 miles turn right on to US-19E North. Green Valley Park will be on your left.
From Spruce Pine: Take 19E through Spruce Pine, NC. Continue past Hanging Rock Road. Park will be on your left, before the Green Valley fire station.