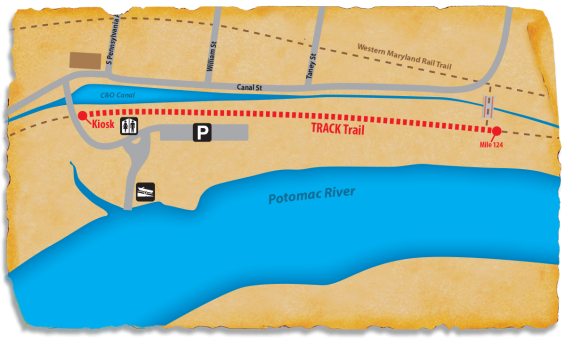 The Hancock TRACK Trail is 0.4 miles one way (0.8 miles round trip) from the kiosk to milepost 124. The trail follows the original towpath of the Chesapeake and Ohio Canal. Hancock is an intersection of three historic routes of transportation: canal, rail, and road.
Boats were used on the Chesapeake & Ohio Canal for nearly 100 years to transport goods between Washington, D.C. and the mountains of Western Maryland. The canal was a lifeline for communities along the Potomac River as coal, lumber and agricultural products floated down the waterway to market. Today it endures as a pathway for discovering historical, natural and recreational treasures!
Track an adventure here

Location Details
Recreational Features:
Picnic Tables, Birding
ADA Compliant:
Seasonality:
Adventures for Chesapeake & Ohio Canal National Historical Park - Hancock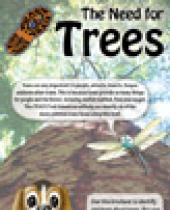 Hiking
Chesapeake & Ohio Canal: Need for Trees
Difficulty:
Easy
Trail length:
0.40
By following the picture and textual clues found in "The Need for Trees" brochure, you will discover six common trees found along the C&O Canal towpath. During your adventure, you will learn about the need we, and other animals, have for trees and about the roles they play in the forest.
Hiking
Nature's Relationships
Difficulty:
Easy
Trail length:
0.40
In the Nature's Relationships brochure you will discover how everything in nature is connected... even us. As you walk along the trail, the brochure will tell you a story about a few of the relationships that can be found. Many more relationships exist, so keep your eyes and heart open and you will discover many of nature's relationships - even yours.
Hiking
Nature's Hide & Seek / El Juego del Escondite en la Naturaleza
Difficulty:
Easy
Trail length:
0.40
El Juego Del Escondite En La Naturaleza/Nature's Hide & Seek brochure is designed so that kids of all ages can walk along the trail and discover common things that are often overlooked in nature. Written in both Spanish and English, discover new things hiding in nature with the help of this bilingual brochure.
Directions
Latitude: 39.698351600000
Longitude: -78.182176900000