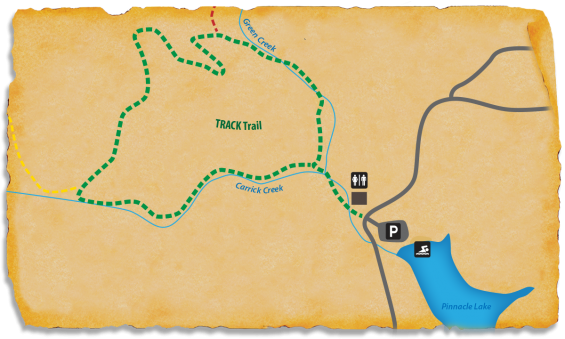 Table Rock State Park, named after the towering mountain that gives the park its name, is a 3,000 acre park filled with natural beauty of the Blue Ridge Mountains. Its miles and miles of hiking trails serve as an access point, allowing hikers to discover mountain streams, picturesque waterfalls, and history along each route.
The TRACK Trail at Table Rock State Park is located along the Carrick Creek Trail, a 2.0 mile long loop trail featuring several water features along the creek, including Carrick Creek Falls. The brochure-led adventures help visitors discover things hiding along the trail, the wonders of waterfalls, and how fire helps shape the mountain. 
Track an adventure here

Location Details
Recreational Features:
Canoe / Kayak, Camping, Picnic Tables, Fishing, Interpretive Programs, Birding, Playground
Amenities:
Restrooms, Nature Center
Seasonality:
Open all year
Adventures for Table Rock State Park
Hiking
Nature's Hide & Seek
Difficulty:
Moderate
Trail length:
2.00
The Nature's Hide & Seek brochure is designed so that kids of all ages can walk along the trail and discover common things that are often overlooked in nature. Some of them are hard to find, others are easy. Best of all, the adventure never ends because every time you walk the trail you will discover new things hiding in nature.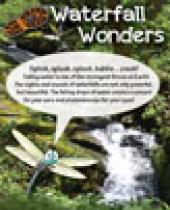 Hiking
Waterfall Wonders
Difficulty:
Moderate
Trail length:
2.00
Falling water is one of the strongest forces on Earth. The sights and sounds of waterfalls are not only powerful, but beautiful. Use this brochure to uncover some of the wonders that make waterfalls so magical.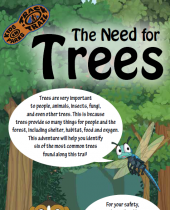 Hiking
SC State Parks Need for Trees
Difficulty:
Moderate
Trail length:
2.00
By following the picture and textual clues found in "The Need for Trees" brochure, you will discover six of the more common trees found along the trail. During your adventure, you will learn about the need we, and other animals, have for trees and about the roles they play in the forest.
Directions
391 Table Rock State Park Rd
Latitude: 35.031973000000
Longitude: -82.700332000000
Driving Directions: From I-26: Take SC-Exit 5 onto Hwy 11 towards Campobello. Travel for approximately 45 mi. Turn left onto E Ellison Lane.

From I-85 at the GA line: Take SC-Exit 1 to Hwy 11 for approx. 55 miles, turn right on E Ellison Lane.

From I-85 at the NC line: Travel South to Hwy 11 Exit 92 at Gaffney and proceed on Hwy 11 for approx. 75miles, turn left on E Ellison Lane.