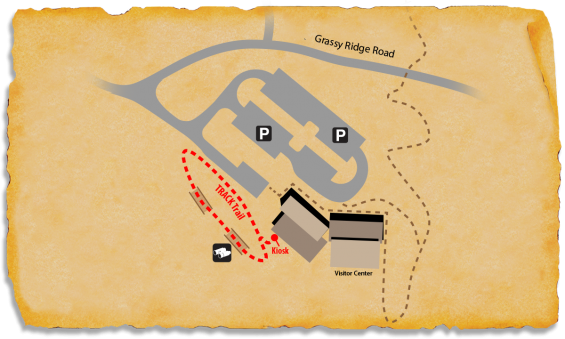 The Gorges State Park TRACK Trail is an easy 0.2 mile loop through the forest. Along the way you may find many species of plants and animals. Be sure to stop on the bridge for a great view of the gorges, Lake Jocassee, and Lake Keowee.
The TRACK Trail brochures will help you explore the trail and learn about the things you may find in the park. Feel free to use these brochure throughought the park. Please talk to park staff in the VIsitor Center for more trail information.
Track an adventure here

Location Details
Recreational Features:
Picnic Tables, Interpretive Programs, Photography
Amenities:
Restrooms, Visitor Center, Gift Shop
ADA Compliant:
Seasonality:
Adventures for Gorges State Park
Directions
Latitude: 35.096271100000
Longitude: -82.950637500000
Partners
This TRACK Trail is made possible through a partnership with North Carolina State Parks.