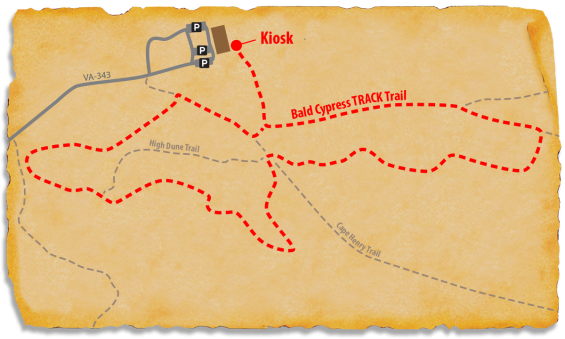 The Bald Cypress TRACK Trail is an easy 1.8 mile loop through cypress swamp.
Along the way you will see a variety of birds, tress, and insects as you make your way through this unique habitat.
The park is named 'First Landing' because it is the site where English colonists first arrived in 1607. Throughout history, this land has been an important source of water, natural habitat, and transportation for humans and animals.
Track an adventure here

Location Details
Recreational Features:
Interpretive Programs, Birding, Photography
Amenities:
Restrooms, Visitor Center
ADA Compliant:
Seasonality:
Adventures for First Landing State Park
Directions
Latitude: 36.916060000000
Longitude: -76.040282000000