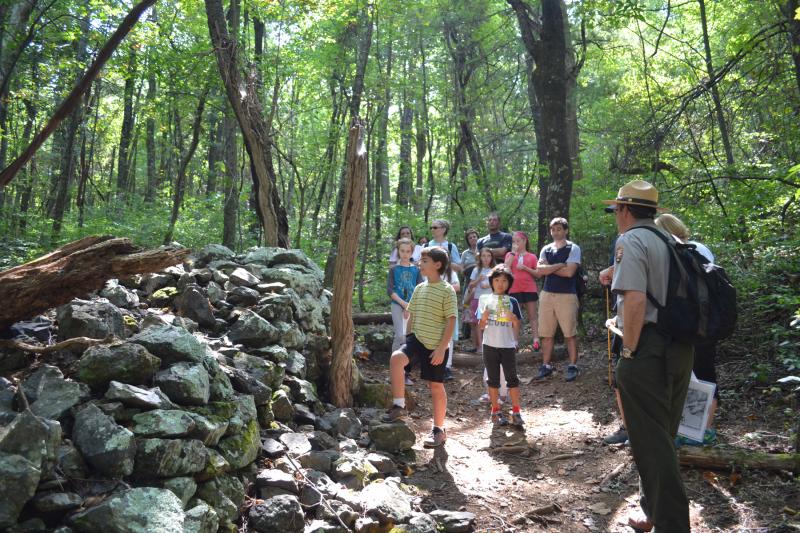 Now, when kids and families drive through Shenandoah National Park on the 100-mile long Skyline Drive, they'll have three opportunities to get out of their car and stretch their legs on a TRACK Trail. That's because Kids in Parks partnered with Shenandoah National Park and the Shenandoah National Park Trust to install the park's third TRACK Trail on September 17.
Located on the Fox Hollow Trail, the site-specific brochure guides hikers through the woods to discover the remains of the historic Fox Family Homestead. "The brochure was designed to encourage kids to think about what it might have been like to be a homesteader over 100 years ago," said Adam Roades, interpretive graphic designer at Kids in Parks.
Each of the park's TRACK Trails has a theme connecting kids and families with resources and history. The park's first trail, the Limberlost TRACK Trail, is an ADA accessible trail that focuses on the natural resources that can be found along the trail, whereas their second trail, the Blackrock Summit TRACK Trail, focuses on what it would be like to be a thru-hiker on the Appalachian Trail. For the third TRACK Trail, the staff at Shenandoah National Park wanted to highlight the history of the park, telling the story of one of the families that lived there long ago.