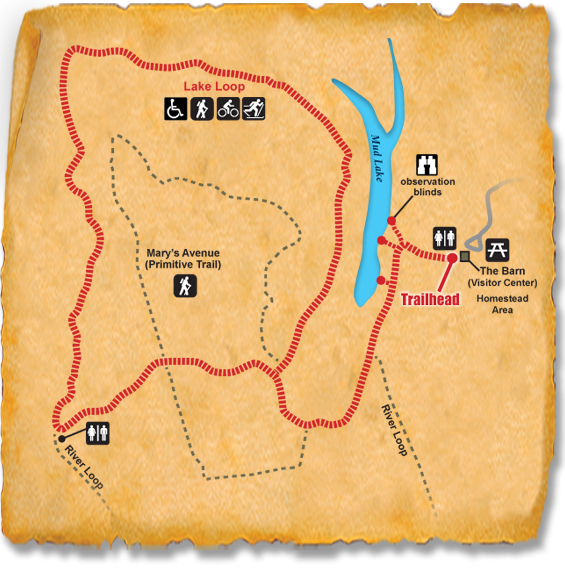 The Adams Homestead TRACK Trail follows the Lake Loop, a fully-accessible multi-use trail. The Lake Loop is 3.8 miles round-trip, travelling through woodlands and open fields.
Spanning 1,500 acres along the Missouri River, this area was donated to the people of South Dakota in 1984 by Mary and Maud Adams, granddaughters of original homesteader Stephen Searl Adams. They envisioned the area as a place where people, particularly youth, could enjoy the land and learn more about the natural world surrounding them. Mary and Maud wanted to give others a "place for inner renewal."
Track an adventure here

Location Details
Recreational Features:
Paved Bike Path, Mountain Bike Trails, Picnic Tables, Interpretive Programs, Birding
Amenities:
Restrooms, Visitor Center, Gift Shop
Seasonality:
Adventures for Adams Homestead and Nature Preserve
Directions
Latitude: 42.540658300000
Longitude: -96.526849200000
Southeastern South Dakota: 2 miles southwest of McCook Lake, Exit 4 off I-29.