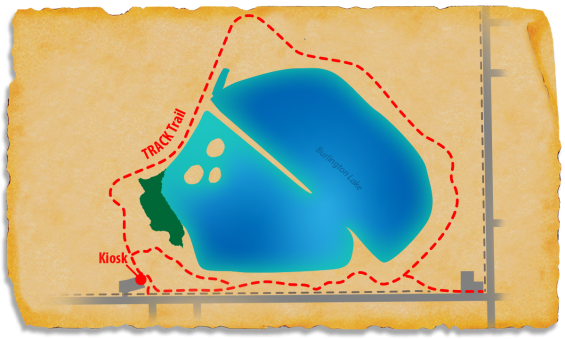 The TRACK Trail at McManamen Park is a 1.53 mile hike around Burlington Lake.
As one of only a few wetlands in the region, it is an oasis that attracts a wide range of wildlife. Birds, tired from long migration routes, often stop at the lake to rest. It is a magnet for animals, and hikers will be rewarded with the chance to see wildlife uncommon to Northeast Wyoming.
The brochures available will help you discover the amazing natural features here.
Track an adventure here

Location Details
Recreational Features:
Picnic Tables, Birding, Photography
Seasonality:
Open all year
Adventures for McManamen Park
Directions
Latitude: 44.299456000000
Longitude: -105.498281000000