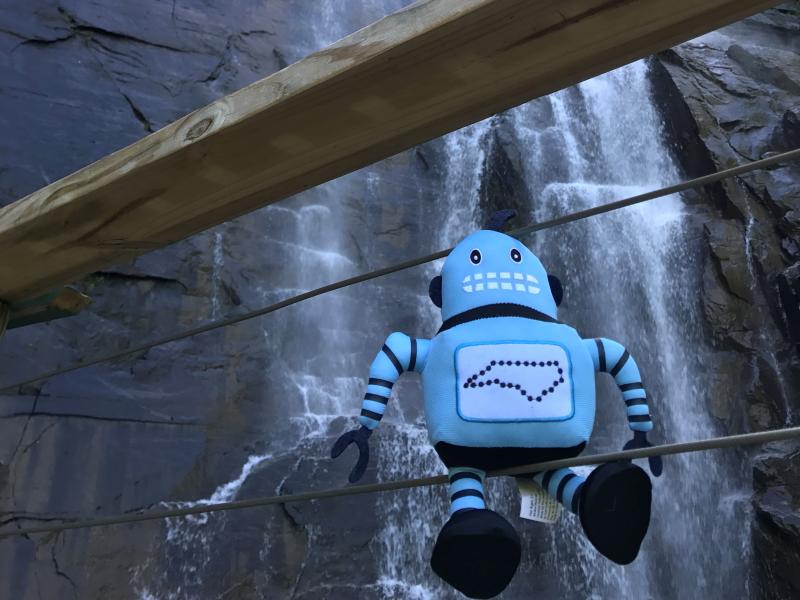 The North Carolina Science Festival is a month-long celebration of science every April. Each year features hundreds of events focused on fun, interactive science learning opportunities. Students, families, friends, STEM professionals, teachers, and volunteers will all enjoy events taking place throughout North Carolina. Some of these events will be taking place at partnering sites that host TRACK Trails. Check them out! 
During the tenth annual Statewide Star Party, 35 hosts (7 of whom have a TRACK Trail), will offer public skywatching events across North Carolina on Friday, April 8, and Saturday, April 9, 2022. This year's Star Party theme is "Understanding the Universe," with a focus on science and engineering related to NASA's James Webb Space Telescope.
April 8 
April 9
April 22
Hammocks Beach State Park - Swansboro, NC
Many events will be taking place at Hammocks Beach State Park, including a special tree hike on Earth Day! Plan a visit to Hammocks Beach State Park and don't forget to visit the TRACK Trail which is a short walk from the visitor center.
April 10 - Life Between the Sand Grains
April 22 - Earth Day Tree Hike
April 23 - Earth Day Matinee
April 24 - Butterfly BINGO
April 25 - Restoring the Oyster
April 27 - Smart Science Extravaganza
April 30 - Migration Madness
Falls Lake State Recreation Area - Wake Forest/Raliegh, NC 
Falls Lake State Recreation Area will be hitting the water with two events where participants can venture off in the park's big canoes. 
April 6 - Big Canoe Forces and Motion: Bring your arm energy out to Falls Lake to test your paddling power in our 14-passenger Big Canoes. Using games like races and tug-o-war, we will learn all about the physics of canoes!
April 14 - Falls Lake Big Canoe Adventure: Join NC State Parks and the Clean Water Education Partnership for a canoe adventure on Falls Lake! Participants will learn about water quality, aquatic critters, and how to be great stewards of our waterways here in NC.
River Park North - Greenville, NC
River Park North Bioblitz at River Park North and Wildwood Park
Every Friday in April
We love nature scavenger hunts, so a BioBlitz is right up the alley for Trail TRACKers. Throughout the month participants will use iNaturalist at River Park North and Wildwood Park to record various plant and animal species. The top three participants with the most species identified and recorded in the month of April will all win a prize!
North Carolina Arboretum - Asheville, NC
April 30 - Mountain Science Expo
For another BioBlitz opportunity, the North Carolina Arboretum invites you to be a part of this year's City Nature Challenge (CNC), which will be the focus of this year's Mountain Science Expo.  The CNC is a worldwide bioblitz where everyday you are invited to submit observations of the plants and animals you find. Visitors will use the Arboretum's 434-acre campus as our laboratory as they attend nature walks, visit exhibit booths, attend field equipment demonstrations and aid our state's scientists in learning more about the plants and animals that call North Carolina home.
The TRACK Trail at the North Carolina Arboretum follows an easy, family-friendly nature walk. You can also make some observations at the arboretums newest exhibit, Willow Pond, that features a special Kids in Parks activity, "Who's at Willow Pond?"