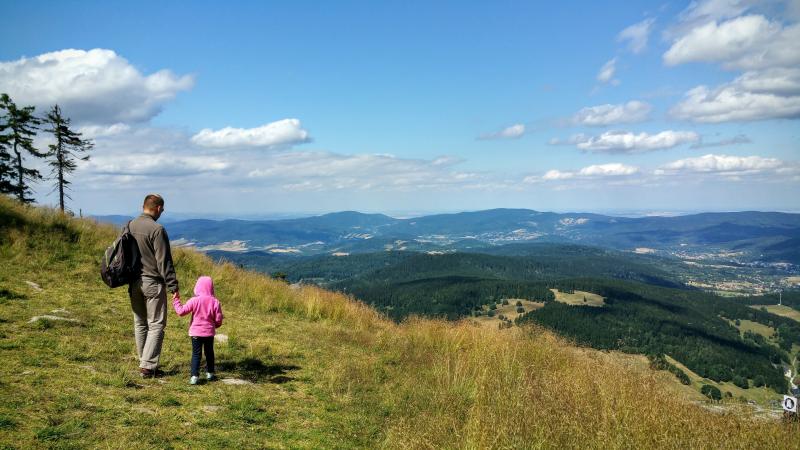 Welcome to the new year! And like many of us, I am sure you are looking to better yourself and try new things during the year. Maybe this year you want to try is hiking! Whether you are a beginner or a novice looking for more to do on the trail, we have compiled a list of resolutions to help inspire a new year of hiking! 
1. Visit a new trail.
Even the adventurous can be creatures of habit, and we have our favorite trails we like to frequent. Mix things up by choosing one new hike each month. Go somewhere nearby, or somewhere far. Or, if you are going on a vacation, see what trails or parks or nearby. You will be amazed at how many hidden gems there are even in your neighborhood. 
Resources:
Find an Adventure with Kids in Parks
ParksPassport App - National Parks Trust
Parks Near You - National Parks Trust
2. Go for a longer hike.
Next to having our favorite trails, often we only hike but so far as well. Challenge yourself by hiking further. Add a new branch to your favorite hike or walk for another extra mile on a familiar trail. You can also interpret hiking longer as slowing down and spending more time observing what is around you. Watch the birds, listen to the wind shake the tree, or get down in the dirt to look at mushrooms. Take time to meditate in the natural space around you.
Resources:
KIP e-Adventure: Forest Bathing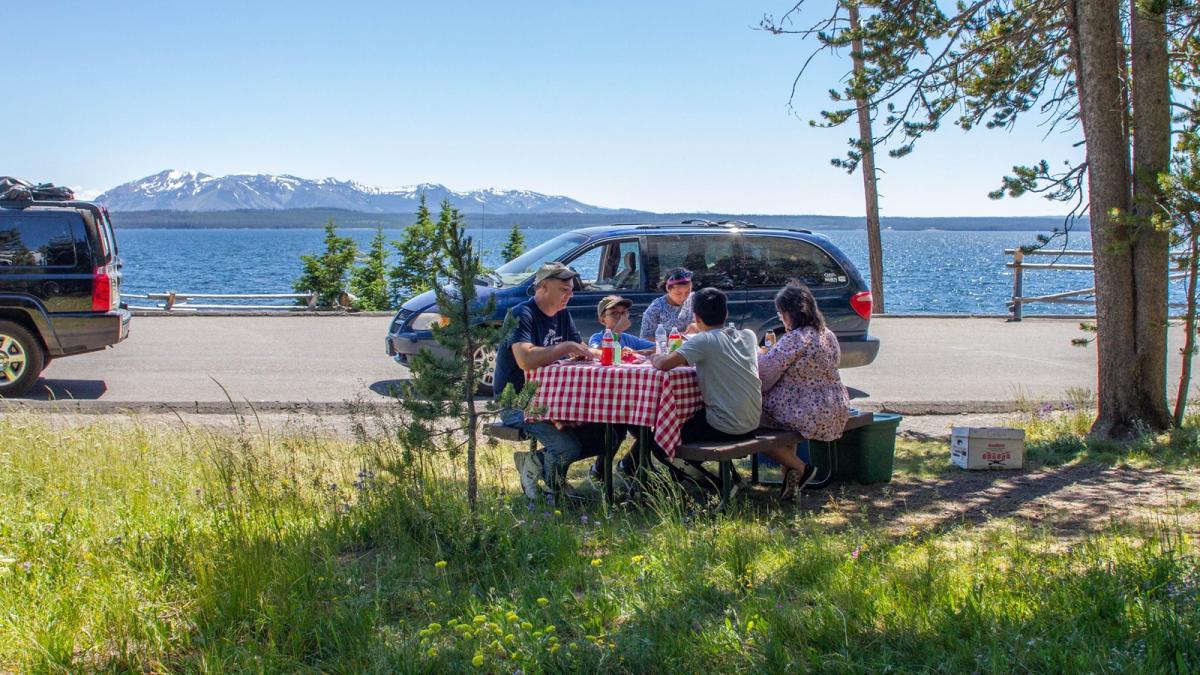 3. Pack a picnic.
Hiking can be a fun way to encourage healthy eating. There is just something about taking your lunch outdoors that can make it taste all the better. Especially after a good hike! Picnics are also a great way to bond with family and friends. So, next time you go out, plan to take your lunch with you.
Resources:
Lunch in the Woods: Packing a Healthy Hiking Lunch
Hiking Food: 7 Delicious Kid-Approved Hiking Snacks
4. Start a trail journal.
Recording your hikes will show progress and encourage consistency. But a trail journal can also help you think creatively and develop engagement with the world around you. With journaling, you can practice more observation skills and keep an eye out for unique events that happen along the way. Even if you hiked that trail a thousand times before, you might notice something new on each hike.
Resources:
Keys to Good Trail Journal Writing
Fun + Engaging Printable Hiking Journal for Kids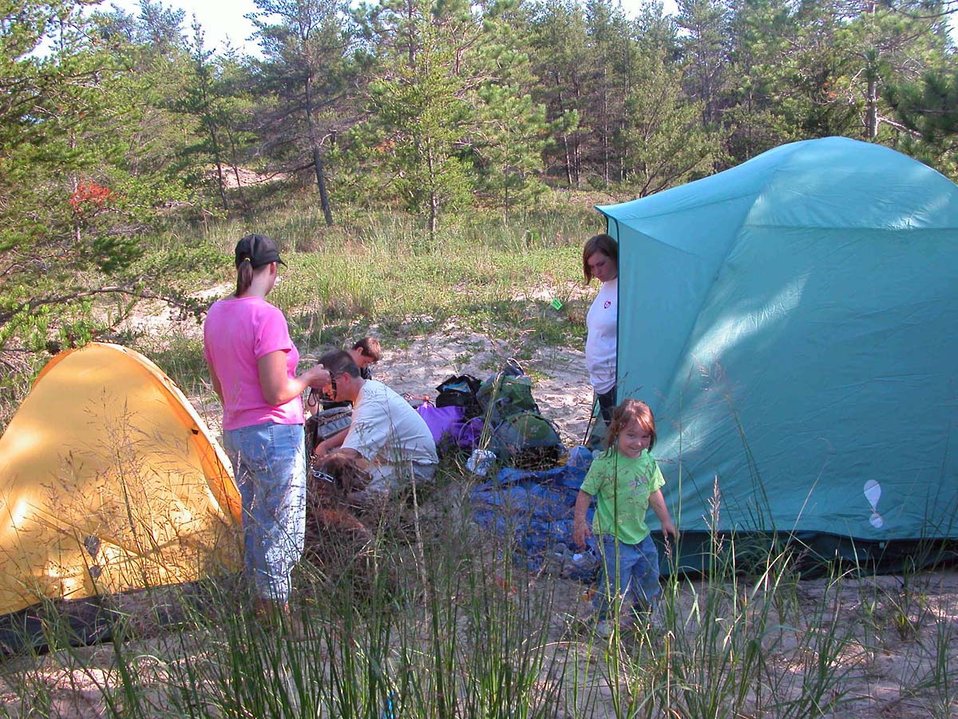 5. Spend a night in the woods.
You may hike with your family and friends every weekend, if not multiple times a week. But have you ever gone down the trail and pondered staying a night in the woods? Camping is another great way to get outdoors, connect with nature, and bond with your loved ones away from the distractions of the busy modern world. Perhaps this is your year to try this new venture. Whether camping in a tent or out of the back of a car, whatever works for you and yours, just being out in nature and around a campfire might be the sort of reset you need this year.  
Resources:
Tips for Camping with Kids - REI
19 Tips for Camping With Kids - Parents Network
Camping with Kids - National Park Service
6. Volunteer.
We all love our parks and trails, but sometimes there is not enough love to go around (or we might love trails a little too hard). Volunteering to help maintain parks and trails would be a great practice to take up in 2022. Picking up litter, brushing trails, or participating in citizen science projects are just examples of many things you can do. Check with your local parks for opportunities to join in and help keep your favorite parks healthy for future use.  
Resources:
Volunteer with the National Park Service
Get Involved with the American Hiking Society        
American Trails - Volunteer Opportunities
7. Try a new outdoor activity.
There are so many things you can do while you go hiking. Shake up your usual hikes by adding an activity. There are endless ways to keep things interesting for the whole family. Activities like birding, geocaching, orienteering, and nature photography, to name a few. 
Resources: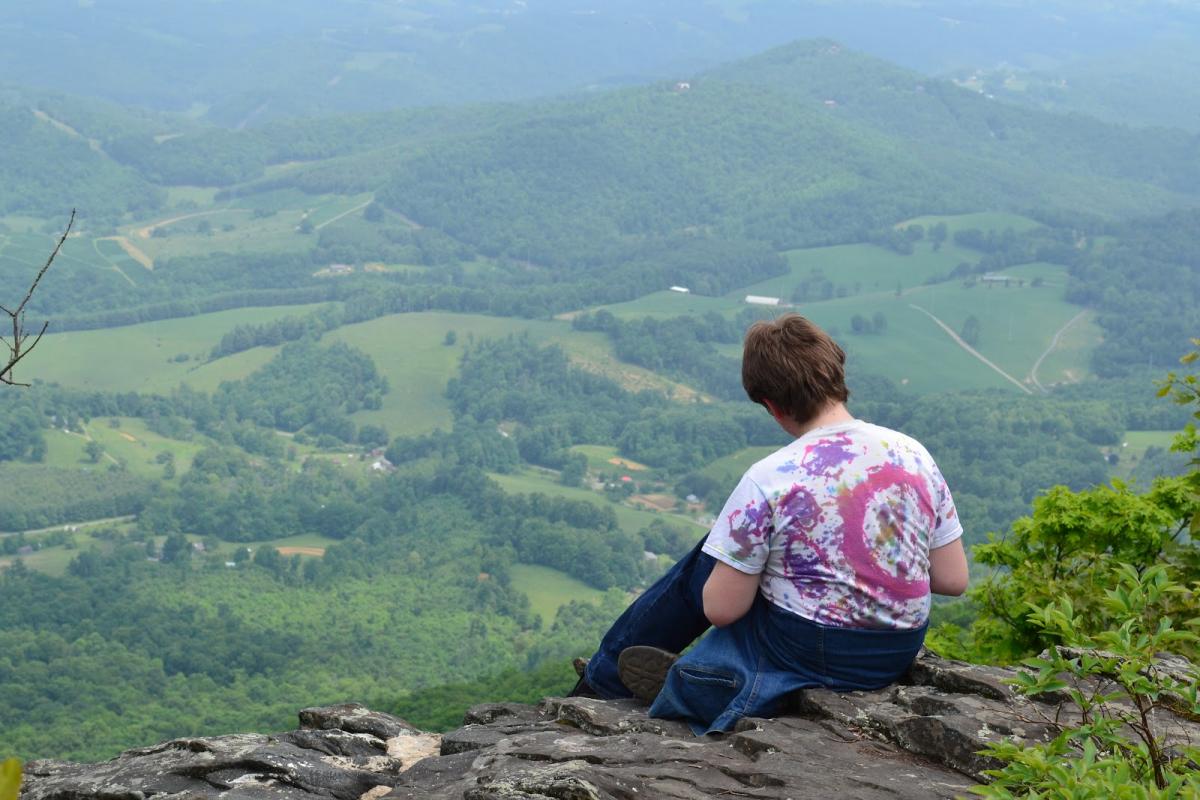 8. Hike to a mountain peak.
Have you ever wanted to hike to the top of a mountain? It's not as unattainable as it may seem. For a family-friendly experience, many mountaintops have accessible peaks and easy trails. For example, the top of Mt. Mitchell, the highest peak east of the Mississippi River, can be accessed via a short walk from a parking lot. Make it a point to visit a higher elevation this year, whether it's local or long-distance.
Resources:
Top 20 NC Mountain Summit Hikes with Views
Mount Mitchell State Park TRACK Trail
9. Hike along a beach.
Beaches aren't just for sunbathing and sandcastles. Hiking along beaches can be a unique experience during summer vacations. Have you ever wondered what all those discarded shells in the sand used to be? Take a nature app with you to identify the different things you see. Use can also use a trail app or look for parks and reserves nearby.
Resources:
Seashells.org - Shell Identification
10. Join a hiking challenge.
If you are looking for more long-term commitments, perhaps for the whole year, there are plenty of hiking challenges just getting started for 2022. Some challenges encourage increasing your miles hiked, and some simply more hours outside. Read through these challenges in the resources below to see if any strike your fancy.
Resources: