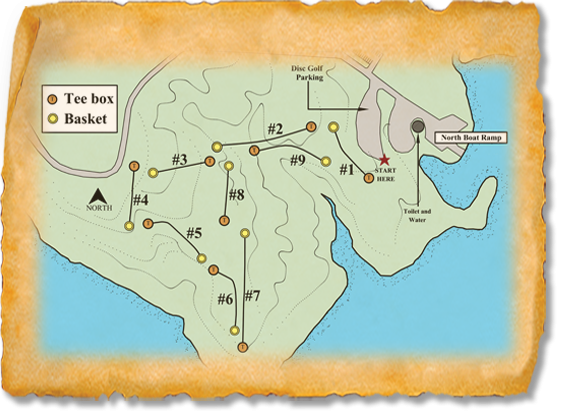 The Angostura Recreation Area Nature Disc Golf Course is a 1.2 miles (one way) 9-hole course on grassy hills that offer beautiful views of the Reservoir. If you don't have a frisbee, it's not a problem. The park entrance booth has discs available to check out free of charge on a first-come basis.  
Angostura Reservoir offers 36 miles of shoreline, boating, bird watching, fishing, and opportunities to go swimming from some of the finest sandy beaches in the state. With campsites and cabins available, Angostura Recreation Area is a great place to stay with family and friends.
The average depth of the Reservoir is 29 feet and the deepest portion is 75 feet deep when full. The Reservoir's average summer temperature is 66 degrees F. The dam was built in 1949 by the Bureau of Reclamation across the Cheyenne River for irrigation purposes.

There is a $4/person or $6/vehicle entrance fee. Annual passes are also available.
Track an adventure here

Location Details
Recreational Features:
Paved Bike Path, Disc Golf, Camping, Picnic Tables, Fishing, Birding
Amenities:
Restrooms, Visitor Center, Lodging Cabins
Seasonality:
Open all year
Adventures for Angostura Recreation Area NTDGC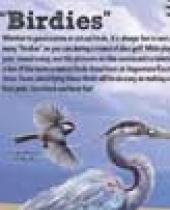 Disc Golf
Angostura Bird Scorecard
Trail length:
1.20 miles
Whether in good shots or in actual birds, it's always good to see as many "Birdies" as possible during your round of disc golf. The "Birdies" scorecard/field-guide was designed to help players identify some of the more common birds found here. How many "Birdies" will you see during your round today?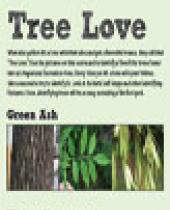 Disc Golf
Angostura Tree Scorecard
Trail length:
1.20 miles
When disc golfers hit a tree with their disc and get a favorable bounce, they call that "Tree Love." Use the pictures on this scorecard to identify a few of the trees found here at Angostura Recreation Area. Every time you hit a tree with your frisbee, take a second to try to identify it. Look at its bark, leaf shape and other identifying features. Soon, identifying trees will be as easy as making a five foot putt.
Directions
13157 Angostura View Estates Rd
Latitude: 43.339411100000
Longitude: -103.426252800000
Angostura Recreation Area is 10 miles Southeast of Hot Springs off US Highway 18/385. Take North Angostura Rd to Summersun Road. The trailhead is located at the North boat ramp in the Summer Sun Area. Toilets and water are available at the trailhead but cell phone reception can be spotty. Please see the South Dakota State Parks Department map for details.
Lat N 43 20.348'
Long W 103 25.567'