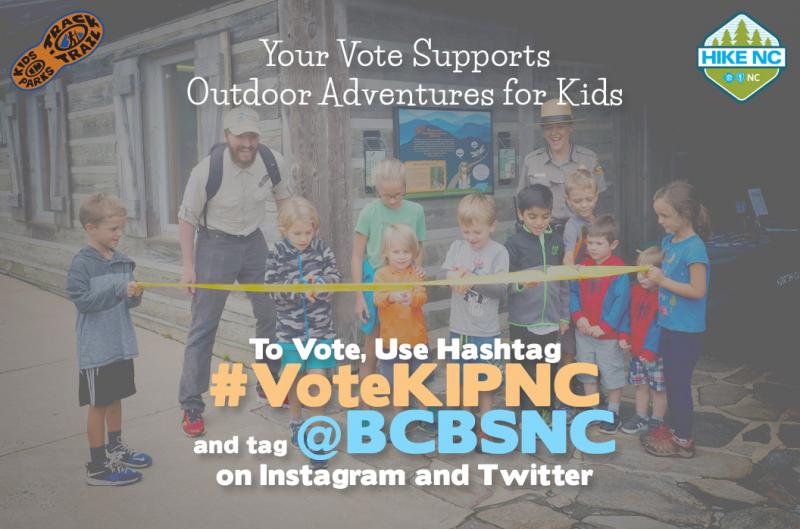 As part of its Hike NC intiative, Blue Cross and Blue Shield of North Carolina  is donation $100,000 to five nonprofits and Kids in Parks was selected as one! The more votes we get, the higher the percentage of the donation we will receive.
The money we receive goes a long way to help fund new adventures, new initiatives to engage kids outdoors, and the prizes that kids earn for completing TRACK Trails. 
To vote for Kids in Parks, simply copy and paste this message to a Twitter or Instagram post:
"I #VoteKIPNC to support @Kidsinparks connecting kids to public lands. @BCBSNC"
or