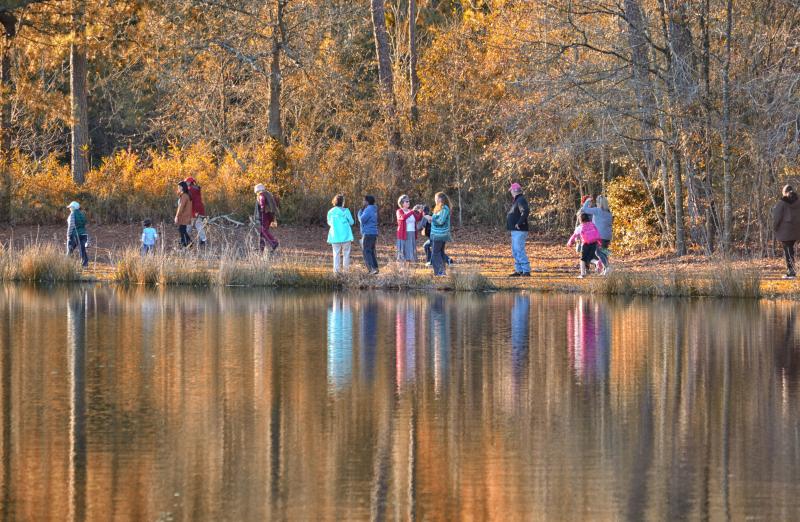 Two new TRACK Trails opened in Pitt County, North Carolina on December 17, expanding the total network of TRACK Trails in the county to four.
John Lawson Trail in Grifton, NC:
A group of 4th and 5th grade students gathered to celebrate the opening of the new TRACK Trail. The kids learned how to become Trail TRACKers, how to register their hikes, and how to earn free prizes by spending time in nature. They also learned about the unique discoveries they could make on their new TRACK Trail. On the quarter mile hike through a Carolina wetland forest, kids can find a wide variety of plant and animal life. It is a trail that begs to be explored and revisited throughout the year.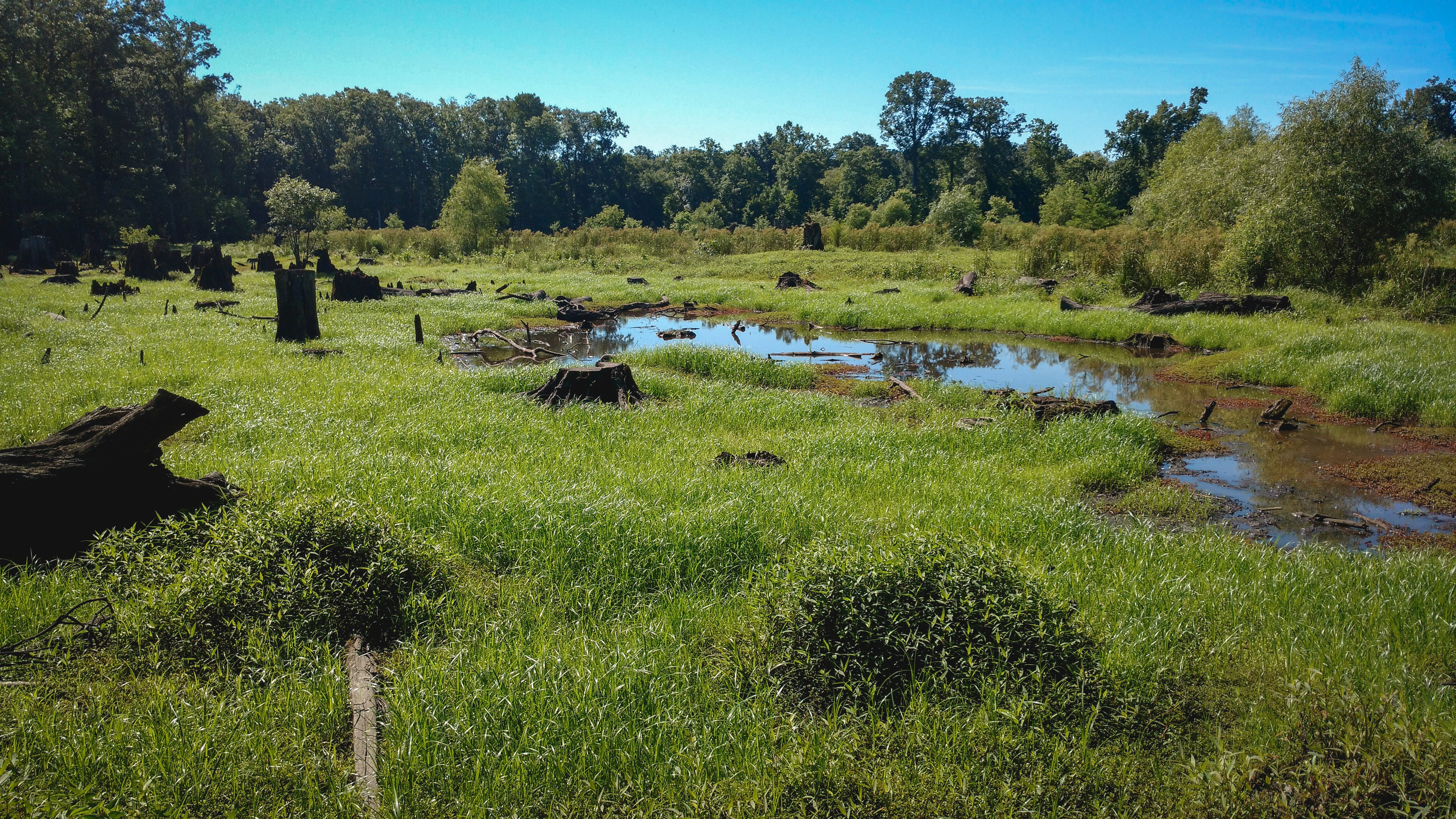 Trevathan Pond in Fountain, NC:
Under a big pine tree, the community of Fountain came together in celebration of a new outdoor opportunity for kids and families. The Trevathan Pond TRACK Trail in Fountain is an approximately 0.5 mile walk through the woods and around a pond. Guest speakers reaffirmed the need for outdoor activities to improve the lives of children and connect them to nature. Whether you're just starting your outdoor journey or looking for a place to continue, you could hardly choose a better hike. With abundant opportunity for wildlife viewing, picnicing, or just unwinding in a peaceful setting, the Trevathan Pond TRACK Trail is a special place.