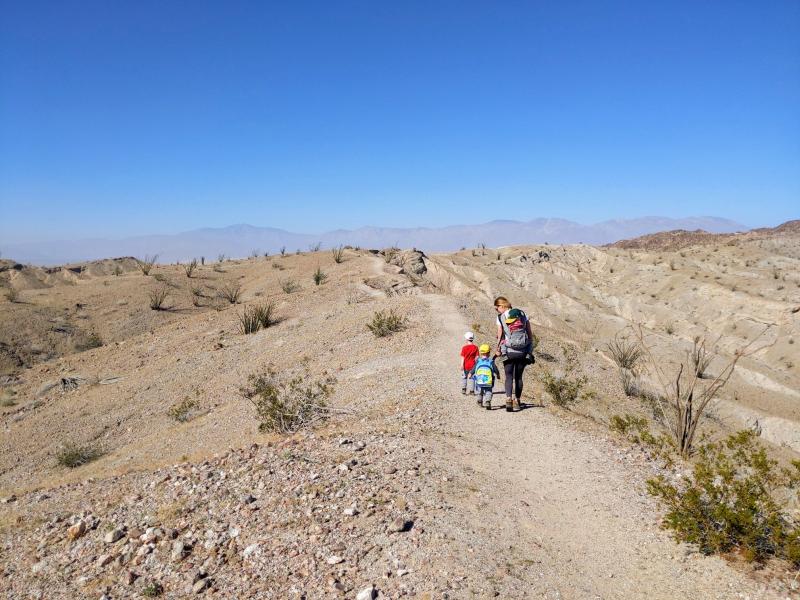 We are so proud of our Trail TRACKers, and that's why we like to recognize those who go out of their way to explore our trails. Each month, we honor at least one of these special explorers with the title of Trail TRACKer (or TRACKers) of the Month.
Meet Trail TRACKers of the Month Stephen, Connor, and Michael!
What's your favorite TRACK Trail? Why?
"Guajome Regional Park was our favorite because they had trails, bike paths, and playgrounds that made it worth multiple visits. There were also many birds for the boys to watch."
What's your favorite TRACK Trail brochure adventure?
"Our favorite Trail Brochure adventure was San Dieguito County Park because of the scavenger hunt."
What's the most exciting wildlife you've ever seen on a TRACK Trail?
"We saw a rattlesnake."
What's the longest hike you've ever done?
"The longest trail we have done with the boys is the Eagle Rock loop trail. It was 6 miles."
What is the coolest trail experience you've ever had?
"The coolest trail was Slot Canyon in Anza Borrego."
If you could go for a hike anywhere in the world, where would it be?
"Machu Picchu!"
Do you have any hiking tips for other Trail TRACKers?
"Get hydration packs with the biggest bladder for mom and dad to carry. Running low on water is a sure way to end a hike early. Have fun and don't rush. Let the kids explore!"