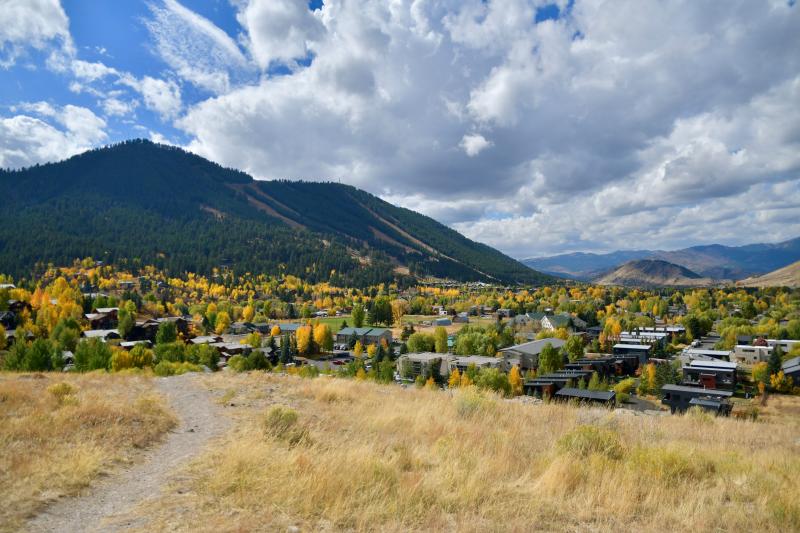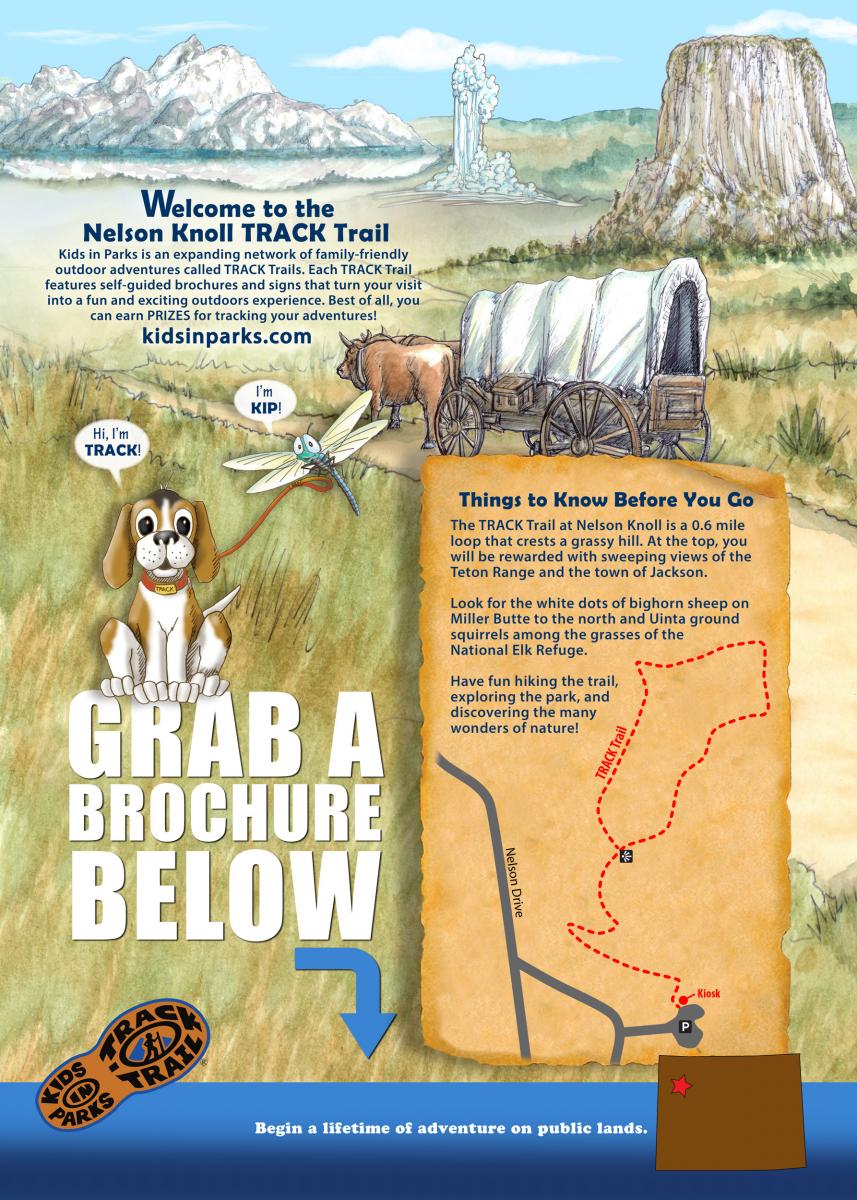 As part of the SHIFT Awards in Jackson, a limited-time TRACK Trail opportunity will be open on Nelson Knoll. Check out sweeping views of the Teton Range, National Elk Refuge, and the Gros Ventre Mountains just a quick walk from town.
The TRACK Trail at Nelson Knoll is a 0.6 mile loop that crests a grassy hill. Look for the white dots of bighorn sheep on Miller Butte to the north and Uinta ground squirrels among the grasses of the National Elk Refuge. Have fun hiking the trail, exploring the park, and discovering the many wonders of nature!
Just look for the sign, pick up a brochure, and be sure to register to get a free prize in the mail. Then look for all the other opportunities available through the Kids in Parks TRACK Trail network.
See you on the trail!