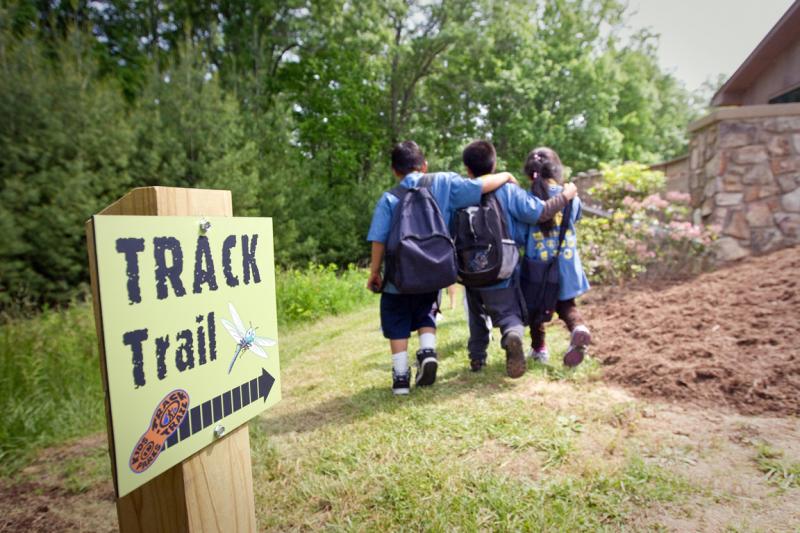 As we wrap up #OneMillionTRACKs, we wanted to showcase some of what our Trail TRACKers have to say about the adventures they take with Kids in Parks!
We get a lot of fantastic comments and stories from out Trail TRACKers and parents. Everything from hiking adventures, to what they've learned, and why they choose to TRACK the trails with us! We wouldn't have reached this one million milestone without so many awesome Trail TRACKers and their families and friends! So here's a few quotes from various experiences share with Kids in Parks.
"When we took our whole summer camp with us hiking this summer. Every Wednesday was hiking day, and all sixty of us loved to explore a different trail with Kip and Track during summer vacation. Our favorites were the ones that had creeks, and we all jumped in to cool off! One time our friend caught a fish with her bare hands!"
— Laci and Gracie, when asked about a "cool experience" they've had on a TRACK Trail
"We have truly enjoyed this program and the kids have learned so much this summer. Just last night as we were coming back from Hanging Rock State Park a neighborhood kid commented to Sophia that we are always gone and Sophia proudly responded that we go on big adventures!"
— Trail TRACKer parent, Liz  
"We love TRACK Trails for our homeschool! It's part of our Forest School curriculum."
— Trail TRACKER parent, @mamaofirishtwins on Instagram  
"Getting to walk the National Mall with my Papa, who is a teacher and I love to learn from him."
— Aiden, when asked about a favorite KIP experience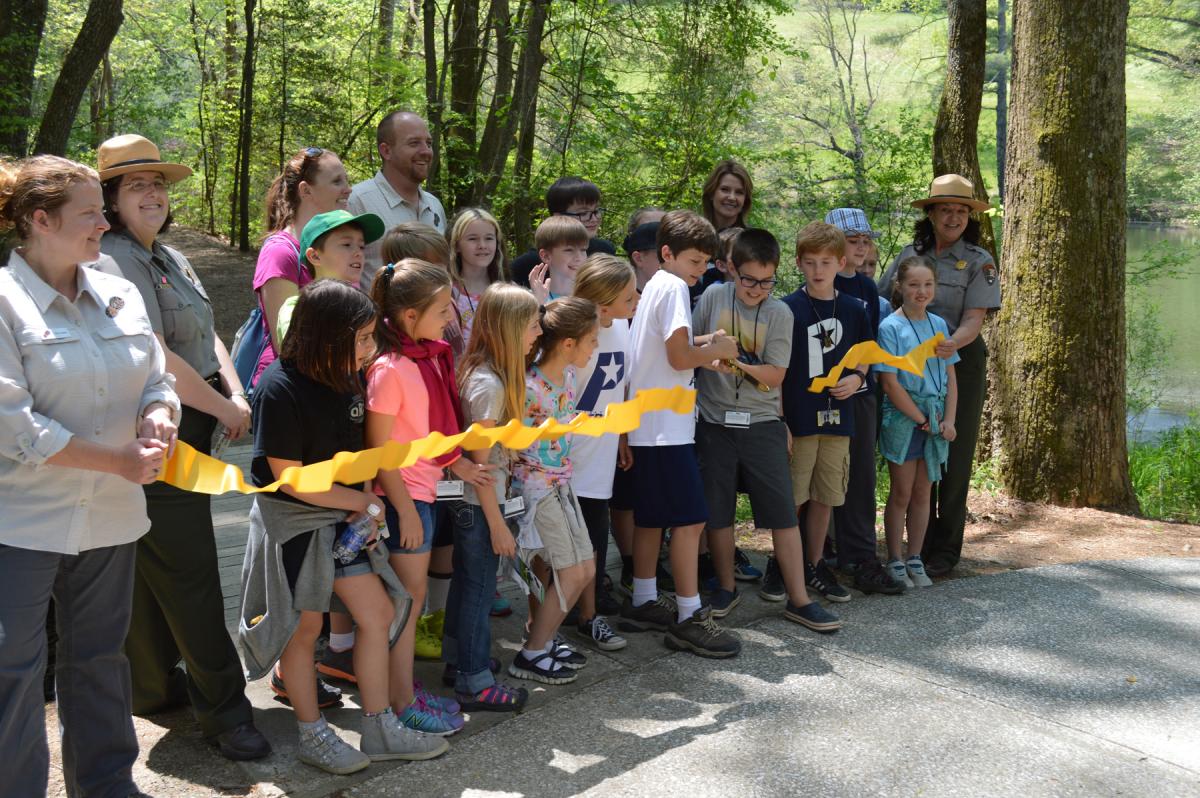 "We love taking my brother on TRACK Trails! He's a 29-year-old with Down syndrome and autism. The activities are right on his level. Plus, he loves the outdoors and he's working on getting healthier. The TRACK Trails program is absolutely perfect for him! Thank you for all that you do!"
— Trail TRACKer sister to @sean.e.boy.87 on Instagram  
"When we went to hike at Mount Mitchell; we went to their 100 year anniversary celebration! We roasted marshmallows before hiking the trail. We were also able to talk with a number of rangers from parks from around North Carolina. We were also present for the ribbon cutting at four of the TRACK Trails. Those came with a guided hike! "
— Myka and Teagan, when asked about a favorite KIP experience  
Bekka is physically limited to what she can do; she had sixteen strokes in 2010. She is a true miracle. She can walk and run. This was our first true hike together as mother and daughter and she did 7 miles! I was so proud of her. She is my hero!
— Trail TRACKer parent after hiking the TRACK Trail at W. Kerr Scott Reservior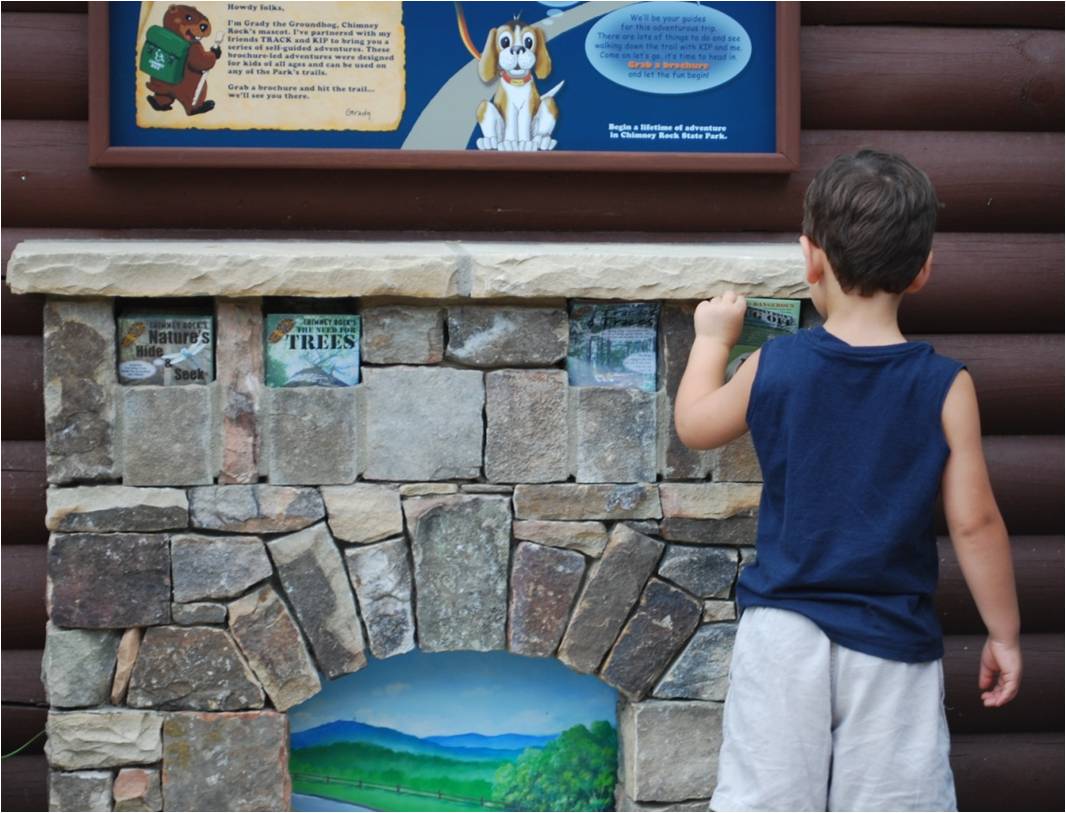 "Without a doubt, our main purpose for starting this journey was to experience the natural world around us. As we continue to visit National Parks, State Parks and Track Trails we have also noticed the importance of encouraging others to go and enjoy these spaces that have been preserved for us"
— Trail TRACKer parent, John
""I love love love this programme and now I can't wait for the prizes I have earned to arrive. Thank you for this brilliant idea to make the quality time I have outdoors with my parents even more valuable."
— Trail TRACKer after hiking the TRACK Trail at Jockey's Ridge State Park
"When we went to Grayson Highlands State Park in Virginia we saw wild ponies grazing all throughout the park and on the Appalachian Trail.  We even saw a baby pony. That was exciting!"
— Eleanor, when asked about a favourite KIP experience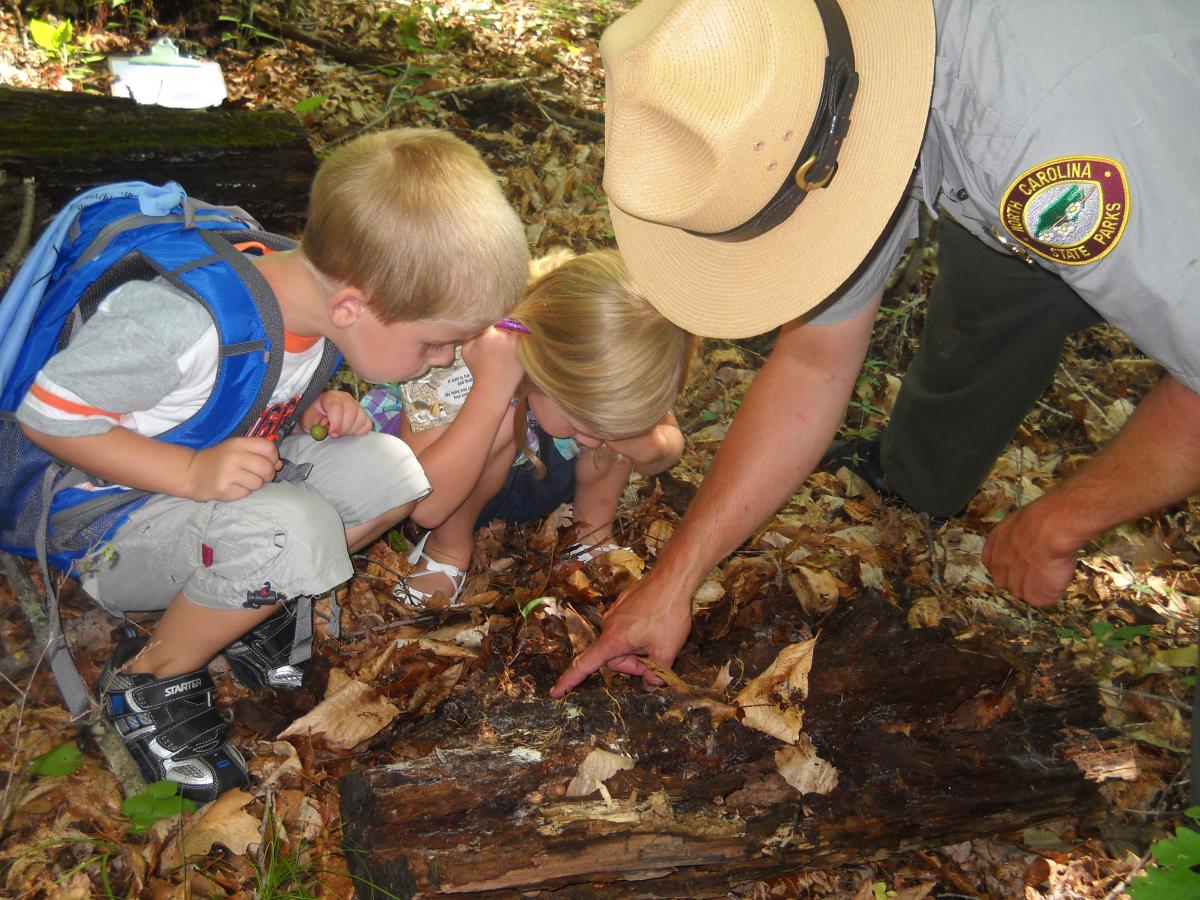 "There are several things that I have learned about hiking. One is that the more you're outdoors, the more you love it. Always wear comfortable shoes and socks. Wear clothes that are layered so you can take some off if you get hot. Always have water, sunscreen, and it is helpful to have a first aid kit. Most of all, leave nothing but your footprints and take nothing but pictures."
— Lauren, when asked what advice they'd share with other Trail TRACKers
"Always stop to look in nature for cool things. And always find a hiking stick, but leave the stick at the trailhead before you go so other people can use it and it stays in its home."
— Hayley, when asked what advice they'd share with other Trail TRACKers   





Join the fun!
Throught out the rest of this week we will be celebrating this one million milestone through social media, highlighting some of the many ways that our Trail TRACKers have utilized the trails! You can celebrate this acheivment with us by not only staying tuned to our blog, but also by visiting your favorite TRACK Trails and showing off your adventures through Instagram, Twitter, or Facebook.

Use #OneMillionTRACKs, #TRACKtheTrails or #KidsInParks in your posts! 

Our campaign will last until June 8th, which happens to be National Get Outdoors Day! But the fun doesn't have to end there. Feel free to use these hashtags throughout the summer, or anytime you want us to know where you've been and what awesome things you've done with Kids in Parks! We also have quite a few trail openings during the month of June, including during both Saturdays of this celebration!
Wear your support!
Also starting June 1st we will be launching a T-shirt campaign! This will be a chance for you to wear your support of the Kids in Parks program while you "TRACK the trails." Whether you were a part of our first one million, or will be apart of our next, you can add one of three fun Kids in Parks shirts to your hiking apparel and let everyone know that you hike, bike, paddle, or play disc golf with Kids in Parks!