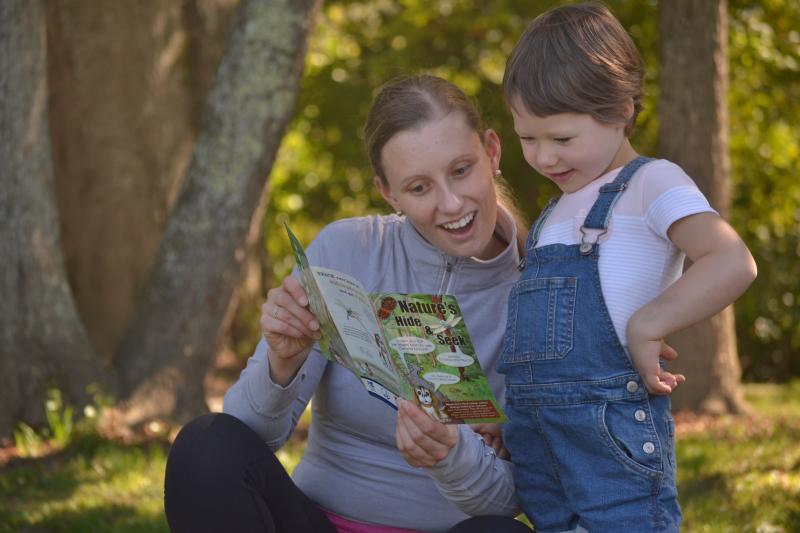 As we celebrate #OneMillionTRACKs, a week dedicated to the one million adventures completed on our TRACK Trails, we wanted to showcase some of what our Trail TRACKers have to say about the adventures they take with Kids in Parks! Here are some of our Trail TRACKers favorite Kids in Parks activities!
Nature's Hide & Seek
"That's easy "Nature's Hide & Seek", it really makes you slow down and look closer at the things around you while on the trail." — James
Birds of the Piedmont
"We love Birds of the Piedmont because my son Brayden, who has autism, is fascinated by birds. He loves to take his binoculars and nature journal out to draw and write about what he discovers. We take gel pens and colored pencils to allow him to draw as well." — Brayden's Mom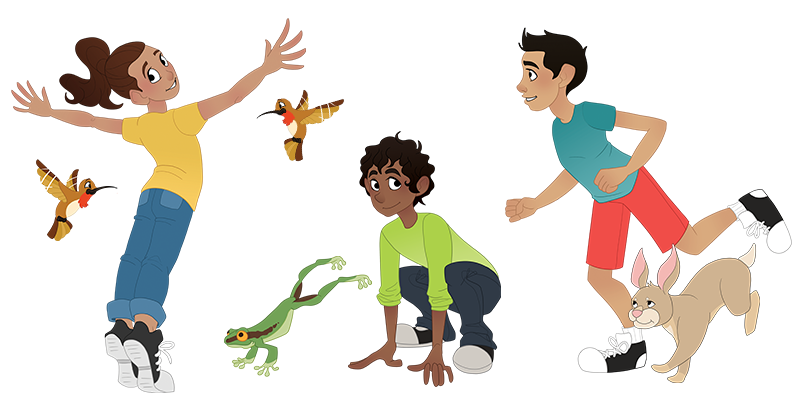 Animal Athletes
"My favorite is Animal Athletes because I like pretending to be animals." — Adelaide
The Need for Trees
"It teaches us that trees are important for many different reasons." — Josiah
Hikin' to Find Lichen
"I like how the name rhymes and it was fun to search for the "cup lichen." — Genevieve
Bug-Out!
"The bug one! We love bugs!" — Ava, Sawyer, and Dillon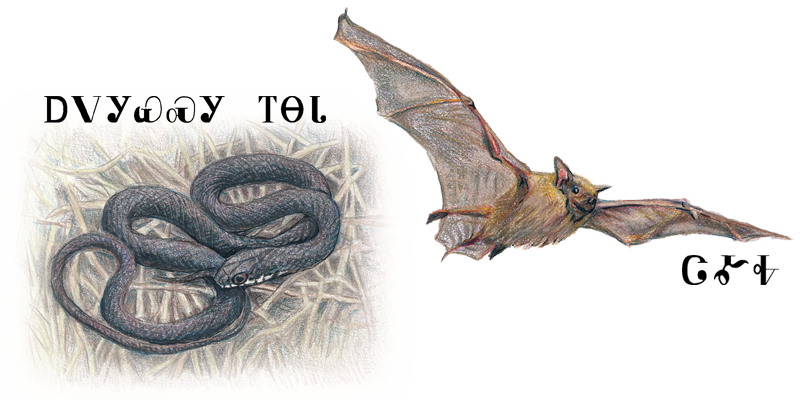 The brochures at Oconaluftee River Trailhead in Cherokee, North Carolina
"The brochures at the Oconaluftee River TRACK Trail are cool because they contain Cherokee [syllabary] in them." — Myka and Teagan
Communities of Jockey's Ridge at Jockey's Ridge State Park
"It was cool to see which animal track went to which animal since you could see the tracks in the sand." — Ceci
Rockfish Valley: Geocache Adventure
"Our favorite brochure so far was the Geocache Adventure our family has done twice in Rockfish Valley, VA.." — Braelyn and Daniel

Join the fun!
Throught out the rest of this week we will be celebrating this one million milestone through social media, highlighting some of the many ways that our Trail TRACKers have utilized the trails! You can celebrate this acheivment with us by not only staying tuned to our blog, but also by visiting your favorite TRACK Trails and showing off your adventures through Instagram, Twitter, or Facebook.

Use #OneMillionTRACKs, #TRACKtheTrails or #KidsInParks in your posts! 

Our campaign will last until June 8th, which happens to be National Get Outdoors Day! But the fun doesn't have to end there. Feel free to use these hashtags throughout the summer, or anytime you want us to know where you've been and what awesome things you've done with Kids in Parks! We also have quite a few trail openings during the month of June, including during both Saturdays of this celebration!
Wear your support!
Also starting June 1st we will be launching a T-shirt campaign! This will be a chance for you to wear your support of the Kids in Parks program while you "TRACK the trails." Whether you were a part of our first one million, or will be apart of our next, you can add one of three fun Kids in Parks shirts to your hiking apparel and let everyone know that you hike, bike, paddle, or play disc golf with Kids in Parks!