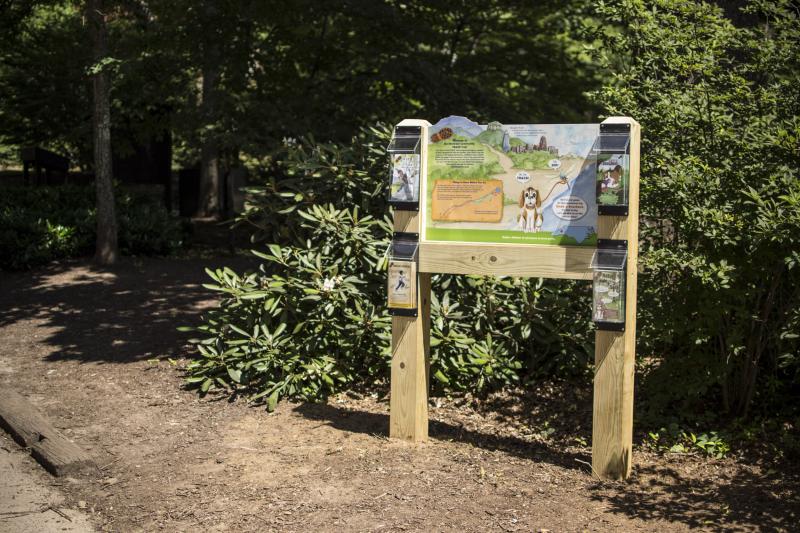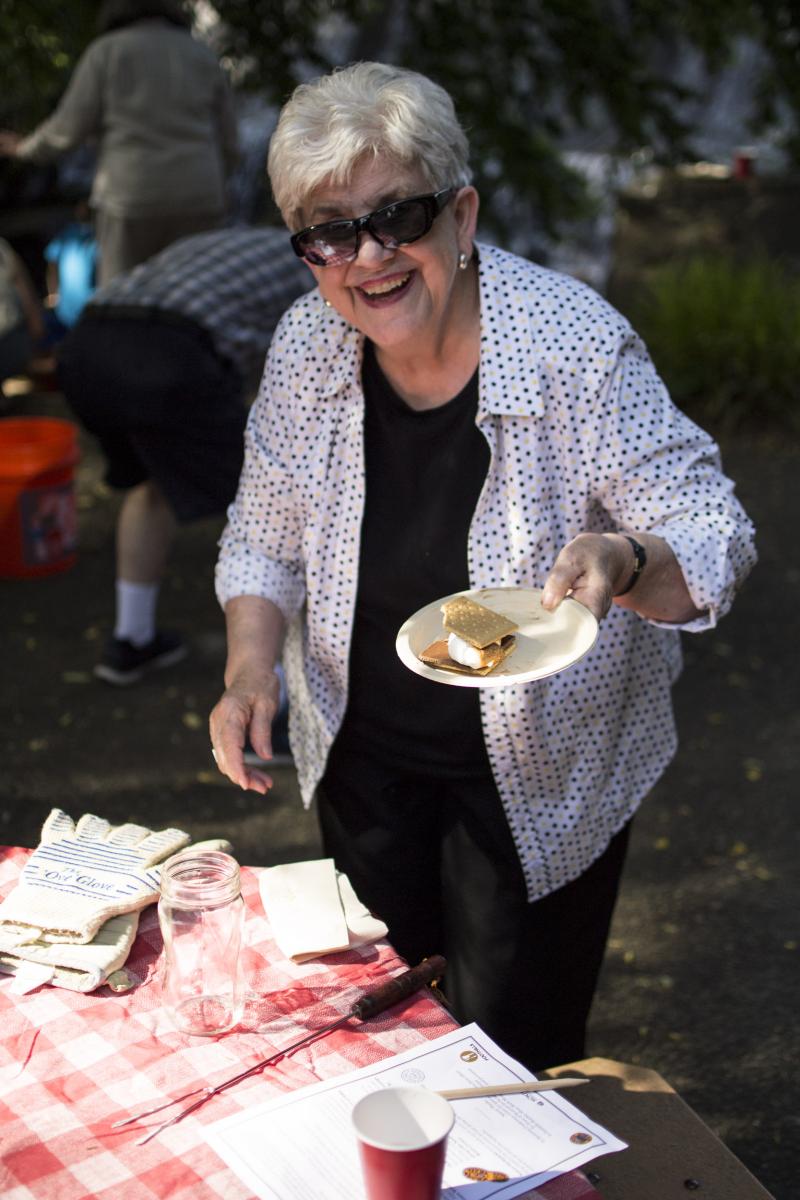 With the smell of roasted hot dogs and toasty s'mores in the air, the new TRACK Trail opened in the beautiful mountain community of Montreat. Members of the community came out to celebrate the opening of both the TRACK Trail and the North Carolina Arboretum's ecoEXPLORE hotspot in Montreat. Together, with the help of Montreat Landcare, the community and visitors now have some great new resources engage with the beautiful landscape.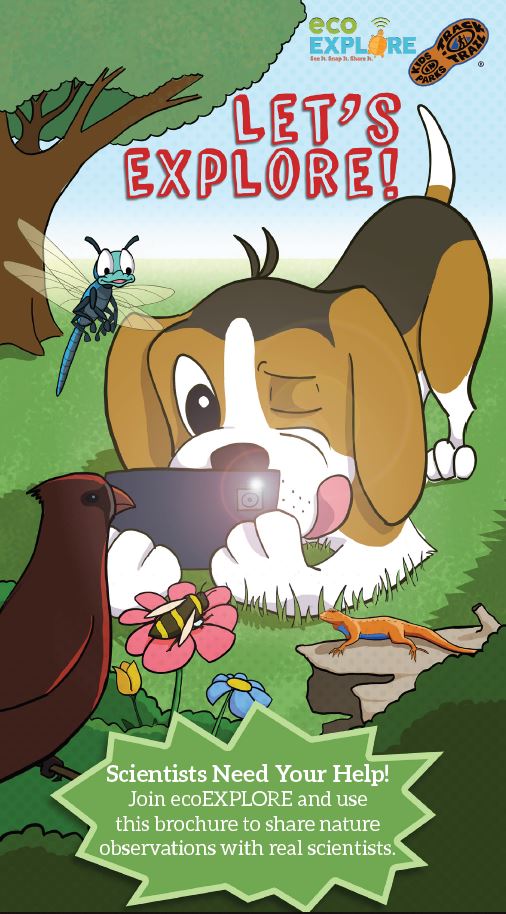 The Montreat TRACK Trail is about 1 mile long. The trail starts at the Montreat Nature Center, wraps around Lake Susan, and follows Flat Creek down to the entrance gate.
Along the way, you will pass through Robert Lake Park, with playground equipment and access to the creek. Just follow the blue diamond blazes. The ecoEXPLORE hotspot will allow you to help scientists monitor the natural features of Montreat. A special ecoExplore TRACK Trail brochure will help guide you when making your observations.
Montreat is surrounded by approximately 2,500 acres of pristine wilderness that is permanently protected and will never be developed. There are more than 20 trails in Montreat stretching over 30 miles. These trails offer a variety of hikes for all skill levels.
Make the Montreat TRACK Trail a stop on your next trip to the North Carolina mountains!