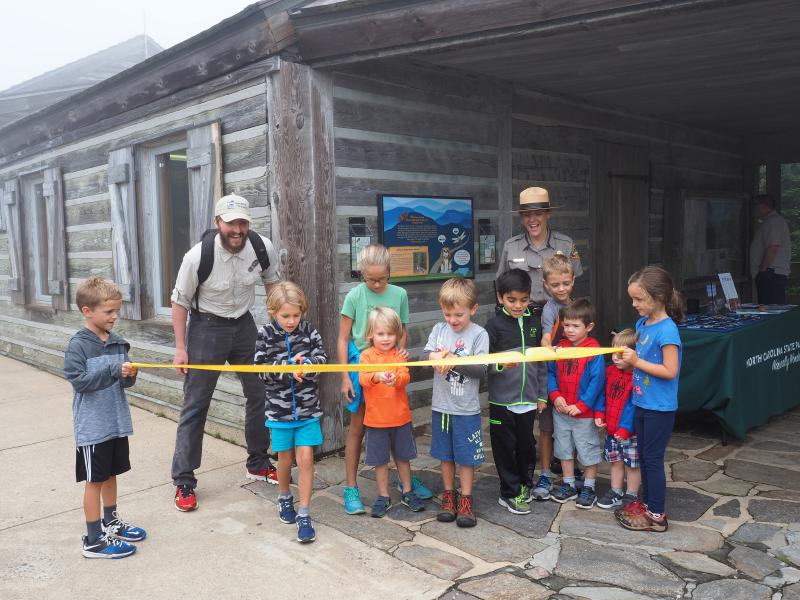 The National Park Service and North Carolina State Parks share a birthday this year. Both agencies turned 100!
To celebrate the BIG one, the North Carolina State Parks department and Kids in Parks cut the ribbon on a new trail atop Mount Mitchell, the state's first park and the tallest mountain east of the Mississippi River. The trail marks the North Carolina State Park's 23rd TRACK Trail and the 80th TRACK Trail in the state!
Funded by the Blue Cross and Blue Shield of North Carolina Foundation, the Kids in Parks program began partnering with North Carolina State Parks to expand their network of trails across the state in 2010. Now the program has trails leading from the mountains to the sea, with TRACK Trails extending from Mount Mitchell to Carolina Beach State Parks.  
Over the next few years, Kids in Parks will continue to partner with the North Carolina State Parks department to install TRACK Trails in the remaining state parks, providing a state-wide network of opportunities for kids and families to get unplugged and outdoors.
For more information on North Carolina State Park locations, click here.