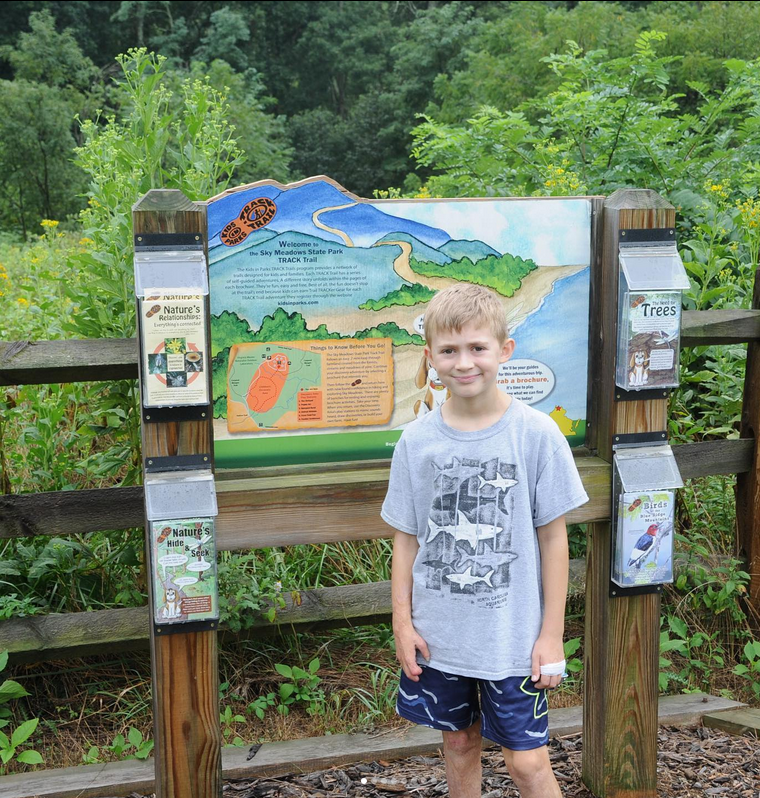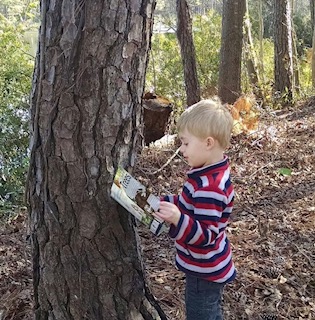 Five years ago, the Jordans went on a family outing to Millers Pond Park in Rocky Point, North Carolina. It was an easy hike for then four-year-old Ian, whose parents were keen on engaging him with the outdoors. With plenty to explore around the pond, Ian could observe the water, touch the trees, or find critters in the dirt. But it was also here that the Jordans discovered Kids in Parks. Crossing paths with a TRACK Trail sign, they picked up The Need for Trees brochure activity and began adventures that would continue to this day.
Now an upcoming fourth grader, Ian has TRACKed adventures with Kids in Parks in 81 locations, logging over a hundred miles on TRACK Trail hikes. Many of his favorite trail experiences have occurred on Kids in Parks adventures. He saw unexpected summer icicles at
Chimney Rock State Park
and learned about trees at
Barnet Park
while he played disc golf on the Nature Trail Disc Golf Course. Ian especially enjoys the
 Hikin' to Find Lichen
 activity. "Crustose [lichen] is my favorite," he said.
"I have been able to explore lots of different types of natural habitats and learn more about nature," Ian responded when asked about what Kids in Parks means to him. 
The Jordan family's involvement with Kids in Parks has led them to become
a
mbassadors for the program. And last month, Ian
was awarded the Youth Ambassador award by the Blue Ridge Parkway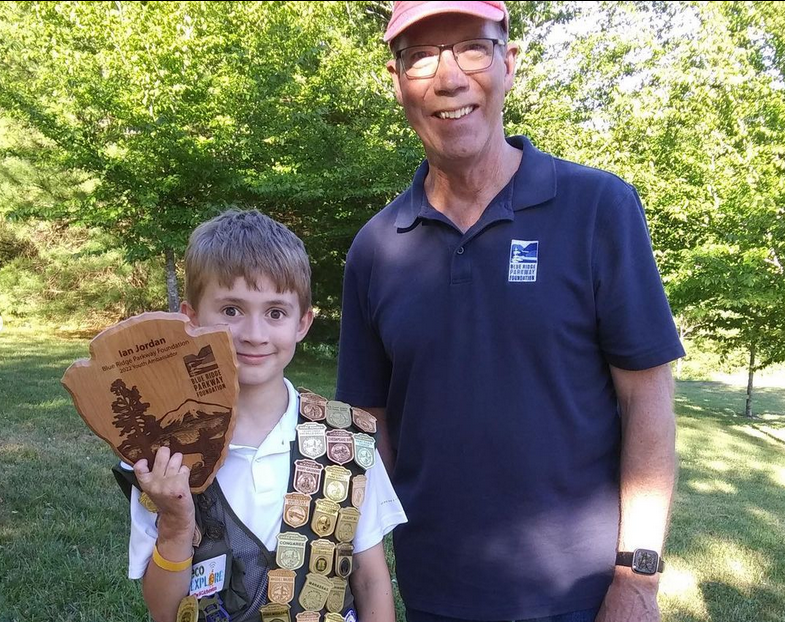 Foundation
. Ian has made numerous contributions to Kids in Parks, even recently helping design and test a new mobile Junior Ranger
e-Adventure
with the goal of providing opportunities for more children to explore the natural, historical, and cultural resources found in national parks.
As is the hope of Kids in Parks, Ian's interest in the great outdoors extends beyond the program. He is a dedicated Cub Scout, enjoying many experiences with his Pack. From traditional camping to "sleeping with the sharks" during a night spent inside an aquarium. For the Jordans, summers and other holidays out of school are spent on family trips to various parks. They have since visited every state park in North Carolina, earning Junior Ranger badges along the way. Ian also holds a top spot on the leaderboard of
ecoExplore
, another incentive-based program that began at the
North Carolina Arboretum
, where participants log biodiversity from around North Carolina.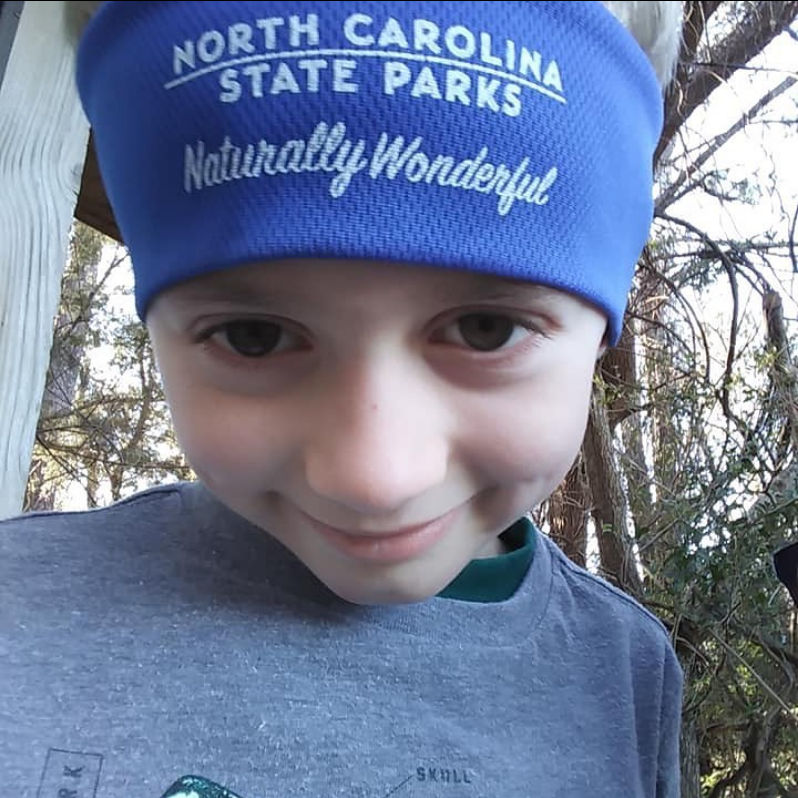 Notably, Ian is also a
Junior Ranger with the National Park Service
, having received badges from 118 sites, including Mammoth Cave and the Springfield Armory, tw
o of his favorites. He has also earned Junior Ranger badges from state parks in South Carolina, Georgia, Florida, Virginia, and Vermont. And while he still has many adventures to pursue in the United States, s
uch as a trip to Yellowstone, he hopes to add Iceland as the sixth country he's visited.
The Kids in Parks team and the rest of the Blue Ridge Parkway Foundation are so proud of Ian and look forward to his future endeavors. Kids like Ian are invaluable to our parks and public lands. Their love for our nation's resources will lead them and others to become future stewards, mentoring the public on the importance of parks and preserving the legacies of these outdoor spaces.