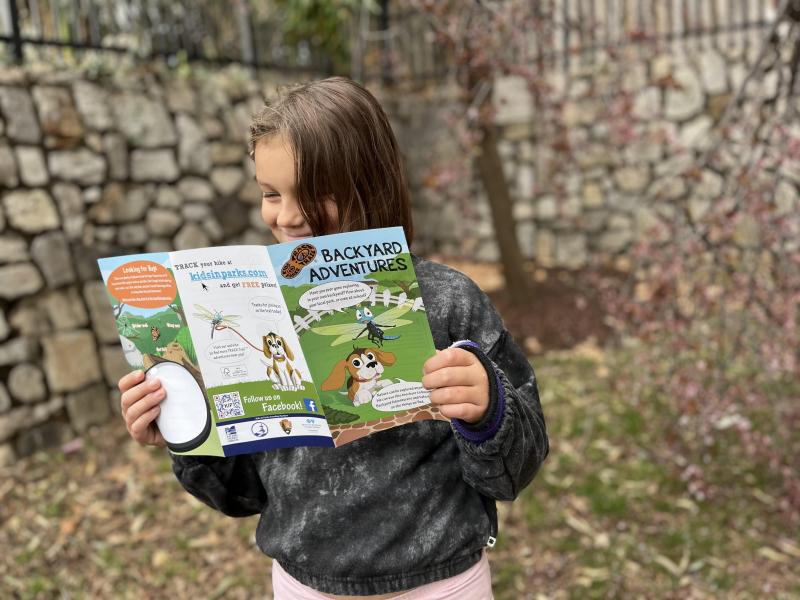 For April's Month of the Military Child, we have joined forces with Blue Star Families and their Blue Star Outdoors program to help get military families outside. The Month of the Military Child recognizes the sacrifices of kids in the military community, supporting and praising them through the challenges they conquer.
Our collaboration with Blue Star Families will stand as a new component of Outdoor Explorers for All, a signature program of Blue Star Outdoors. This program invites military families to connect with the outdoors to deal with the stresses of a military-connected lifestyle. Participants can interact with outdoor experts during virtual meetings, experience individual and group activities outdoors, and build community connections. We will be expanding these experiences by providing Blue Star Family chapters with self-guided activities to lead affiliated families to explore nature. Copies of the Backyard Adventures brochure have been sent nationwide to encourage children to investigate the natural surroundings of their backyards and neighborhoods. Blue Star Families will also be utilizing our e-Adventures activities, so children can experience adventures in any outdoor environment.
Deployments, frequent moves, and overall unpredictability are among many challenges that can impact a military family's sense of belonging and quality of life. Blue Star Families is a nonprofit organization that helps these families, touching 1.5 million families across the nation. They work to ensure that American military families feel connected, supported, and empowered to thrive no matter where they are. And one way of helping children and families counteract the stressors of military life is by getting outside.
"Every military-connected family deserves to find a connection in the outdoors," says Nicole Rawlinson, a Blue Star Parks Program DEPLOY Fellow. "That is why we are invested in developing a suite of outdoor programming that is diverse, inclusive, and responsive to the needs of our community. Through this new relationship with Kids in Parks, we are expanding these resources to our families and inviting them to the outdoors, meeting them where it feels comfortable."
For more information on Blue Star Families, use these resources below: