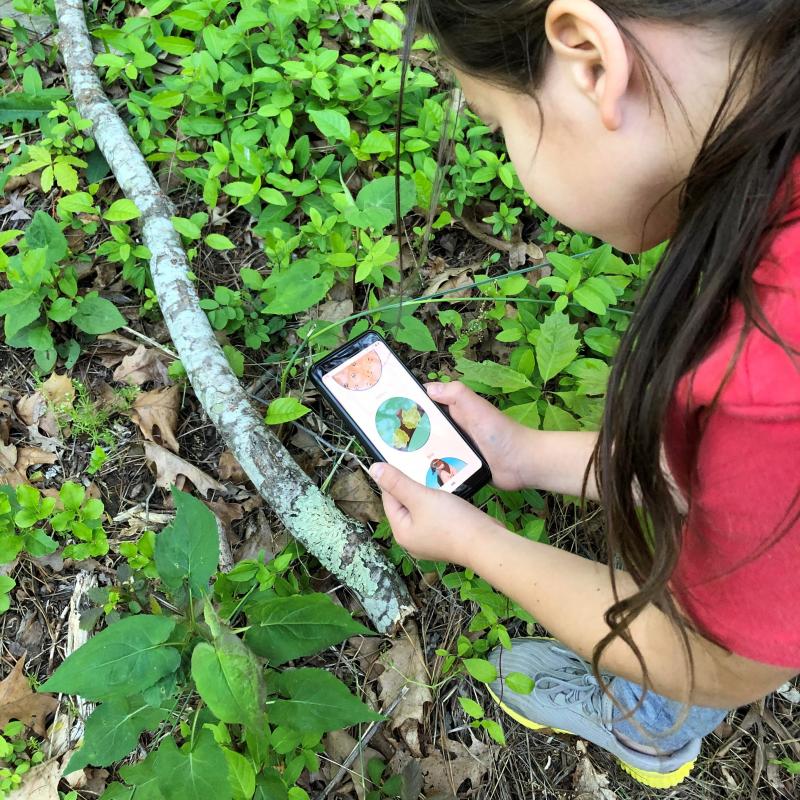 As we continue to expand our network of TRACK Trails, we consider how we can integrate more accessible options into our mix of activities for kids and families. As such, in light of closures brought on by COVID-19, we've launched e-Adventures! Our new way to help children and families stay healthy and connected to nature while at home. These virtual activities, which have been converted from some of our most popular TRACK Trail brochures, can be done on a smartphone, tablet, or other browser-compatible device. You can complete e-Adventures in your backyard, neighborhood, local park, an official TRACK Trail, or anywhere in between.
To begin exploring e-Adventures today, simply go to the official e-Adventures page, choose the activity you'd like to do, and then register your e-Adventure the same way you would any other Kids in Parks adventure! The activities you can choose from include:
Over time, we plan to add more e-Adventures to our online catalog. So, stay tuned! As with all Kids in Parks adventures, your participation with e-Adventures will earn you prizes that you can take on future outdoor adventures!
Let us know what you think! Share your adventures with us via our Facebook, Instagram, and Twitter using #KidsinParks and #TRACKtheTrails. Like and Follow to keep up on Kids in Parks content!