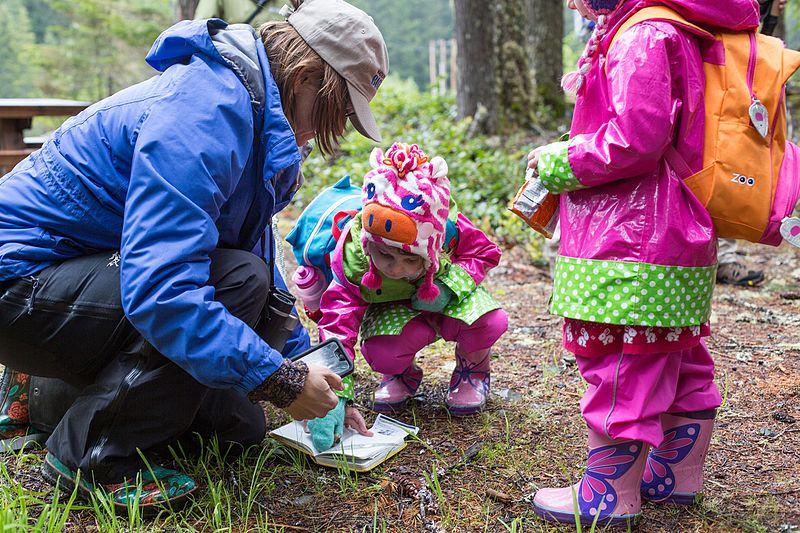 "Thousands of tired, nerve-shaken, over-civilized people are beginning to find out that going to the mountains is going home; that wildness is a necessity... they are trying as best they can to mix and enrich their own little ongoings with those of Nature, and to get rid of rust and disease."
- John Muir, Our National Parks, 1901
Over 100 years later, John Muir's words still ring true as more people look to escape the distractions of modern life by turning to nature to better their wellness. Whether they are seeking the physical benefits of hiking, reduce stress, or simply clear their heads, getting out into nature delivers almost immediate rewards. According to the American Hiking Society, hiking presents a remarkable range of health benefits with relatively few risks. It is a simple activity, easy for beginners and families of all ages, and is generally a free activity.  
However, sometimes starting something new can feel too much like a commitment, especially when it involves physical activity. And the idea of trying to simply quiet our minds seems inconceivable in our fast-paced society. Often we lose interest in something that should be simple and carefree, because we are so used to feeling like everything should be busy, have structure, and have an immediate purpose.

So, what do you do? It's simple. Turn a hike through the woods into a new experience by bringing other activities to your trek that encourage exploration. Maybe you go on a photo scavenger hunt. Or you try birding for the first time! There are endless ways to keep the outdoors interesting for the whole family while you learn to connect to nature and improve your wellness. So whether you're a beginner looking for a structured activity to do while hiking, or simply looking to mix things up with a new hiking hobby, below are some family-friendly activities you can do on your next hike.
Geocaching
Geocaching is a great family activity suitable for all ages, even small children. Geocaching also makes for a great scouting and homeschooling activity. It is akin to hide-and-seek, where the seekers use GPS or mobile devices to find hidden containers, called "geocaches", at specific locations marked by coordinates. A geocache hunt can range from a simple outing that includes an easy-to-find cache to lessons in GPS technology, geography, and map reading. Often, caches are educational in nature, closely linked to a region's history or geological features. Caches are also sometimes hidden by children for other children, making these finds especially appealing. You can use various geocaching apps (link below) or search online for geocaches nearby to begin geocaching. 
Resources:
Geocaching for Kids: Getting Started - REI
How to Use a Compass | REI Expert Advice
4 Best Apps for Geocaching (2020 Review) - Hobby Help

Orienteering
Like geocaching, orienteering involves finding various checkpoints but focuses more on navigational skills. It might be better for older children, but it can still be friendly to all ages. Orienteering is a sport that involves a race marked out on a map, where the person who finds all the checkpoints, in the right order and in the shortest time, is the winner. Of course, trying to win the race doesn't have to be the goal, and families can take their time as they follow the course. Leading kids through orienteering games can improve their navigational skills, build teamwork, and get them physically active.

Orienteering courses are usually hosted events by clubs or parks, though it is very possible to learn to plot your own course. Use Google or Facebook to find orienteering events or clubs near you.
 
Resources:
How to Use a Compass | REI Expert Advice
What is Orienteering - Orienteering USA
Orienteering for Kids - homeschooling-ideas.com
Orienteering Games for Kids - Gone Outdoors
Citizen Science
Citizen science is when ordinary people participate in studying the world around them and report what they find to professional scientists. And anyone can do citizen science! Citizen science takes advantage of crowdsourcing - through various apps or planned events - using many eyes and minds to see changes in the environment that even the best of technology can't detect. Kids often make great citizen scientists because they tend to be curious and good at following directions. And also, it's just fun! Families can engage with nature through observation while also contributing to a multitude of real scientific studies across the globe.
Our past blog on Backyard BioBlitz has resources, such as free-to-download mobile apps, you can use on your next hike to start regularly contributing to science while you hike!
Resources:
A Community for Naturalists · iNaturalist
SciStarter - Science we can do together.
Photography 
With the availability of smartphone cameras, taking pictures is an easy and accessible way to connect with nature. Kids can take a camera on a simple photo scavenger hunt, or you can create more challenging and engaging photo treks with specific themes or focuses. Perhaps you have kids imagine what the world looks like from the perspective of an ant, encouraging them to get low to the ground and photograph from the base of a tree. Or maybe they're only allowed to photograph something that is red in color. Then, when you are done with your hike, share your images to your favorite social media platforms and inspire other families to go out and do the same.

Resources:
Getting Youth to Focus on Nature - National Wildlife Federation
Nature Photography For Kids - Local Parent
WILD-SNAPPING: Digital Photography Helps Techno-Savvy Kids Focus on Nature - Children and Nature Network

Birding
Another accessible activity that can be done anywhere is birding. Birding is a shortened way of saying "birdwatching", which, as its name suggests, is the practice of observing wild birds. But did you know that birding is the fastest growing sport in the United States? For passionate birders, birdwatching can be much more than a hobby, and there are numerous birding events across the country nearly every weekend. Spending time and energy looking for birds is great for overall wellness; it gets you outside into the fresh air and moving. Even if you're going at an easy pace, you can reap the benefits of following birds along a trail. You may even end up going to new places you never thought to explore before, in order to find unique birds.
Resources:
Easy Ways to Get Kids Birding - National Audubon Society
Everything You Need to Know About Bird Watching with Kids - Back Road Ramblers
Merlin Bird ID – Free, instant bird identification app by the Cornell Lab of Ornithology 
Tracking
A prehistoric activity, tracking lives on for modern hunters, ecologists, and hobbyists. It is the art of observing animal tracks and other signs, in order to gain an understanding of the animal being tracked. Trackers must be able to recognize and follow animals via their tracks, scat, feathers, scratching posts, trails, drag marks, sounds, scents, and many other clues animals leave behind. Experienced trackers learn how to discern these clues, and make predictions about the animal, such as where its location is. Prehistoric hunters used tracking to gather food, but families can use tracking to simply identify what animals live in their area. Like every activity on this list, tracking can be as easy or as challenging as you would like it to be, and simply teaching kids how to identify various animal prints is a great way to begin.
Resources:
Animal Tracking with Children: A Beginner's Guide - Rain or Shine Mamma
5 Ways to Get Kids Interested in Animal Track Identification - Nature Watch
Kids' Inquiry of Diverse Species, Tracks and Sign Guide - BioKids
iTrack Wildlife – Animal Tracks App

Journaling
While the rest of the activities on this list involve physical activity, sometimes you need a hobby where you simply sit and watch. For kids and families who enjoy quieter activities, creating a nature journal is a great way to connect kids to the outdoors and encourage them to observe the natural world around them. Kids can draw, write, create poems, take pictures, or collect things to put inside their journal. Below are some resources to help you get started on your own nature journal.
Resources: 
Nature Journaling with Kids - Expeditionary Art
Nature Journaling with Kids - No Fuss Natural
Natural Journaling for Kids: 10 Ways To Help Them Enjoy It - This Simple Balance
Nature journaling for all ages by Christine Elder, science educator and visual artist