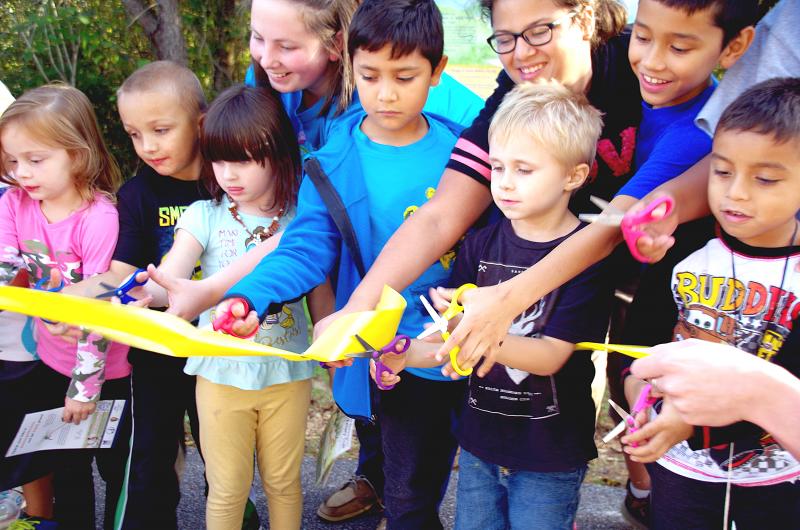 On Saturday, October 12 four new TRACK Trails were opened in Wilkesboro, North Carolina. Each TRACK Trail was celebrated with a ribbon cutting and a variety of fun activities for kids to enjoy. 
The day was kicked off with a fun run at the Jefferson Turnpike entrance to the Yadkin River Greenway. Kids lined up in the crisp fall morning for a 1-mile run along the Reddies River.
At 11 AM, kids and families gathered at Smoot Park for a free lunch and were led in some fun healthy exercises and games.
The afternoon brought everyone to Cub Creek Park for a bike rodeo. Kids worked their way through a bike obstacle course before heading over to the shelter for a tasty treat. A bike-powered blender let kids create their own healthy smoothies. The delight on their faces was clear as their pedal power slowly transformed raw ingredients into a creamy cup of pumpkin, banana, or apple smoothie.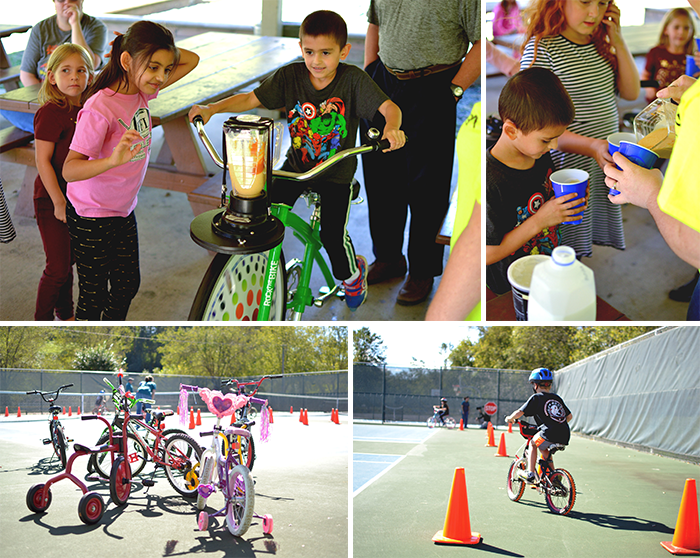 To cap the fun day off, the crowd made its way to West Park for a real community party. A DJ filled the air with music as folks got a plate of healthy food from the Scarlet Hen food truck to fill their bellies. In the field, kids tossed discs and played rounds of cornhole. At tables in the shade of tree, pumpkins were painted. People sat around bonfires and laughed with friends and family. 
All in all, it was an amazing day that brought the community together on a mission to improve health. Kids in Parks was honored to be a part of this special day and is excited to continue to be a resource for the families of Wilkesboro. We want to thank The Health Foundation, the Healthy People, Healthy Carolinas initiative, the Town of Wilkesboro, and all the families and partners that made it all possible.