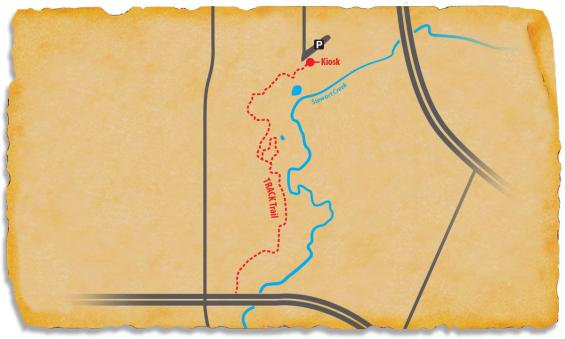 The Big Bluestem TRACK Trail is a 2.28-mile trail, out and back. You will trek through a canopy of trees, including Hackberry, Ash and a majestic Bois D' Arc tree.
About ½ mile in, you will find a lush prairie full of native grasses and wildflowers. Along the trail, you may observe vernal pools, which are seasonal wetlands that provide habitats for unique species of birds and amphibians.
This trail also passes through remnants of an important Texas ecoregion called the Blackland Prairie. Stretching from the Red River to San Antonio, the Blackland Prairie is a long sliver of fertile ground described as a 'sea of grass' by European settlers.
Have fun as you hike the trail, explore the park, and discover its wonders!
Track an adventure here

Location Details
Recreational Features:
Birding
Amenities:
Seasonality:
Open all year
Adventures for Big Bluestem Trail - Grand Park
Directions
7275 Dallas Pkwy, Frisco, TX 75034
Latitude: 33.144182000000
Longitude: -96.843810000000