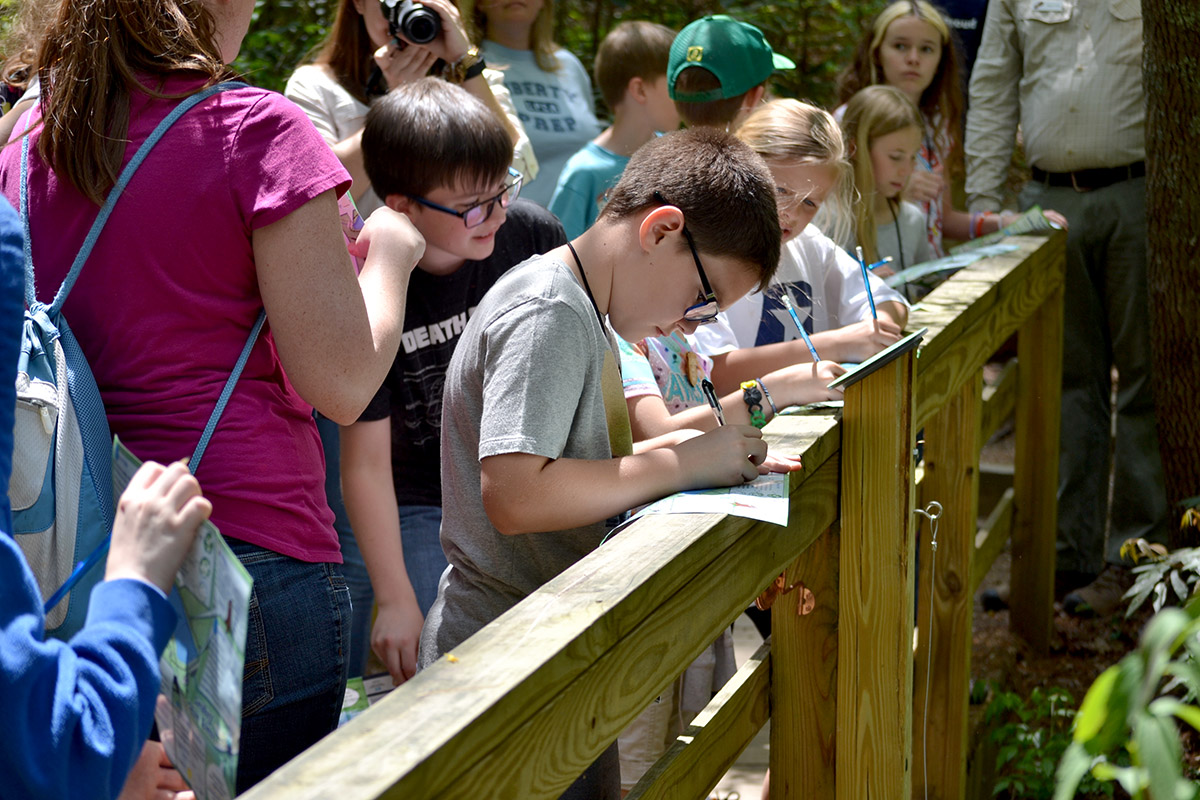 TRACK Trails are perfect for field trips and group outings. Schools and groups often visit our partnering TRACK Trails sites and utilize the self-guided brochures are a part of their trip.
Please do not register your students through a teacher account. Kids in Parks would prefer that the kids register through their personal email account (or parent's email account) as opposed to through the teacher's / group leader's email account due to the following reasons:
---
 We would prefer to have the parent's permission for the kids to be registered in the program; and
When the child graduates to another class, or wants to participate in the program outside of the group setting, they won't have access to their account if their account is housed under a group email address that they do not have log-in information for. It is very difficult for Kids in Parks to separate accounts after the fact, so the child would have to start over if they wanted to continue participating in the Kids in Parks TRACK Trails program.
---
Send the permission slip below home with your students or group members to get permission to create individual accounts for the kids using a parent's email.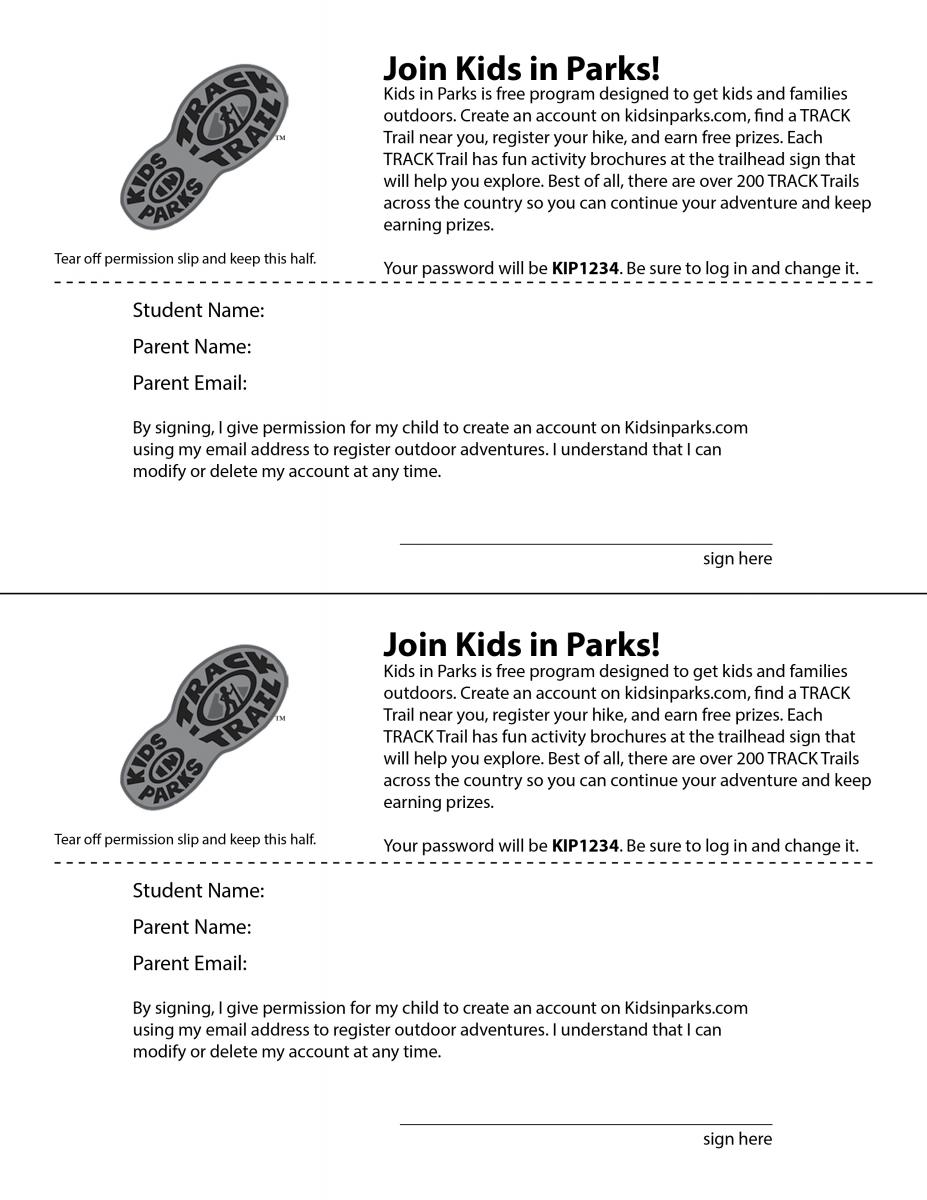 Please contact us if you have any questions.