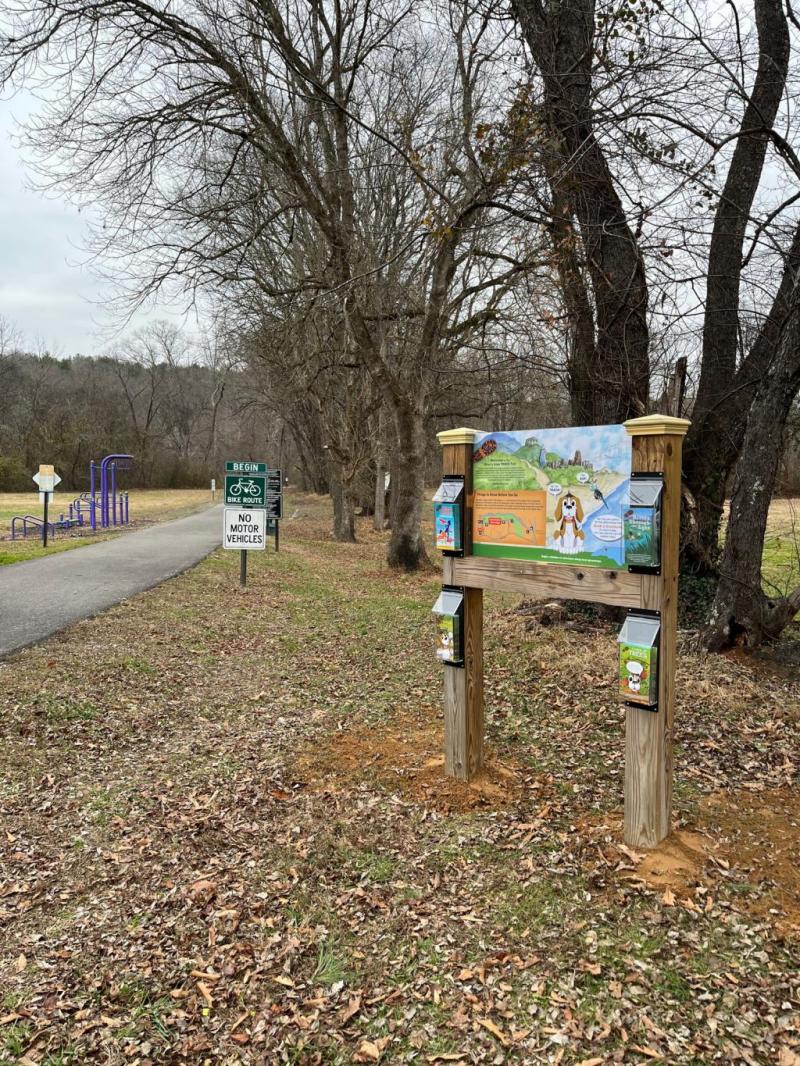 Tuesday, June 6, 2023 - 10:00am
This new TRACK Trail is the 8th TRACK Trail in Wilkes County, joining the locations at Cub Creek Park, Smoot Park, Jefferson Turnpike, West Park, W. Kerr Scott Reservoir, and Stone Mountain State Park. This regional network provides families with multiple opportunities to learn about the natural, cultural, or historical resources at each site while they hike, bike, and play disc golf.
The Rivers Edge TRACK Trail offers visitors a series of self-guided activities that turn an ordinary hike into a fun-filled, discover-packed adventure. The trail's Types of Trees activity helps kids learn about the different types of oak, maple, and pine trees found along the trail; while the Animal Athlete activity allows kids to mimic fun, animal movements.