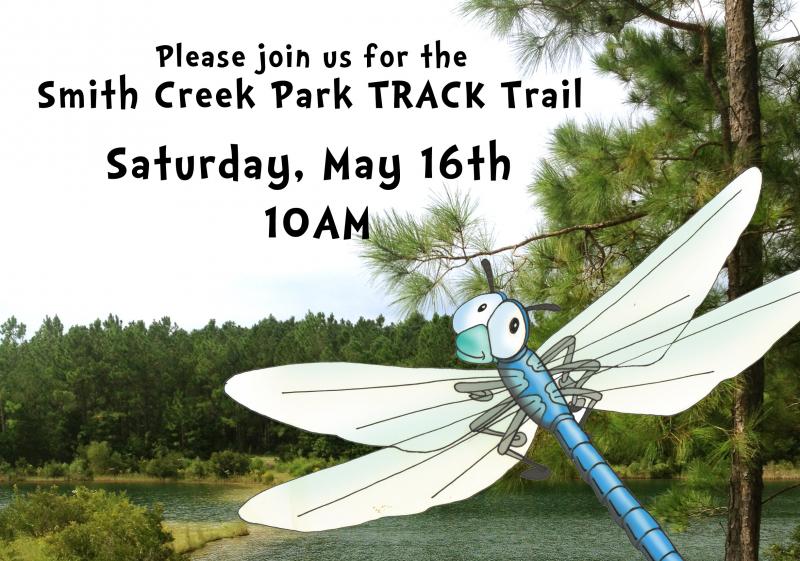 Saturday, May 16, 2015 - 10:00am
Save the Date! May 16th is national Kids to Parks Day, and we'll be celebrating with the grand opening of the Smith Creek Park TRACK Trail in Wilmington, NC. Meet in the parking area by the trailhead at 10:00 AM for a ribbon-cutting ceremony. After the ceremony families can enjoy FREE activities including TRACK Trail tours, adventure-themed exercise classes, geocaching tours and MORE!
The Smith Creek Park TRACK Trail is an easy 1.3 mile loop around a clear and beautiful spring-fed lake. This paved, multi-purpose trail follows the perimeter of the lake and offers multiple opportunities for spotting wildlife.The park features a nature-themed playground, a story walk, picnic shelters, and a floating dock.  
Smith Creek Park 
633 Shenandoah Street
Wilmington, NC 28411

Schedule of Events
10:00am TRACK Trail Grand Opening Ceremony
10:15-11:15 TRACK Trail Tour
10:15-11:15 Geocaching 101*
10:30-12:00 Library StoryWalk Tours
11:00-11:30 Adventure Fit Exercise Class
11:30-12:00 Line Dancing Class
12:00-1:00 TRACK Trail Tour
12:00-1:00 Geocaching 101*
*bring a smartphone if you have one for Geocachin
For directions or more information visit http://parks.nhcgov.com/park-information/locations/
or call 910-798-7622.