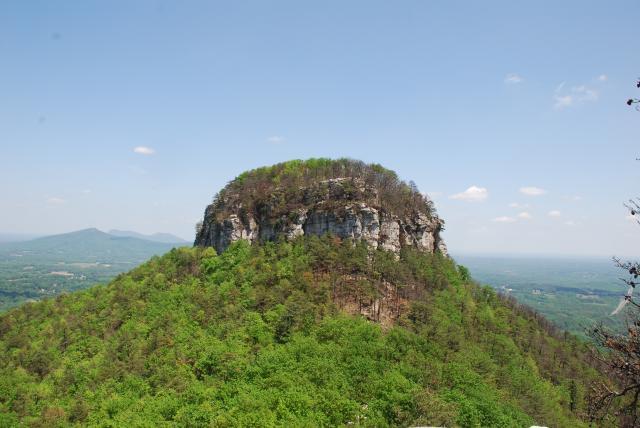 Sunday, March 18, 2018 - 2:00pm
Hike starts at the Summit Parking Lot.
Meet with a park ranger at the TRACK Trail located near the restroom for a short walk through recently burned areas of Pilot Mountain State Park. Come learn why we perform prescribed fires at Pilot Mountain, and see firsthand effects of fire on this mountainous landscape (1 hr)

For centuries Pilot Mountain has served as a landmark for Native Americans, early explorers, and migrating wildlife. This iconic peak is the most recognizable mountain in North Carolina and forms the centerpiece of Pilot Mountain State Park. Rising to an elevation of 2421 feet, this solitary quartzite mountain, part of the ancient Sauratown Mountain range, was dedicated as a National Natural Landmark, and now serves as a beacon to hikers, rock climbers, and nature lovers.