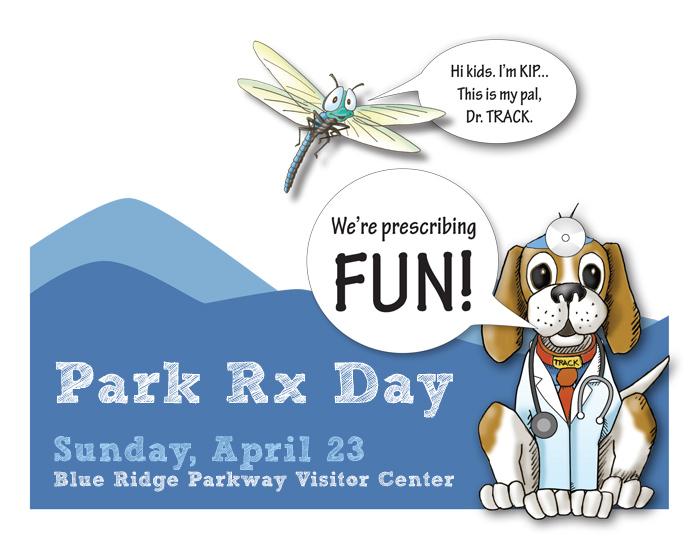 Sunday, April 23, 2017 - 2:00pm
Guided hike, activities, a healthy outdoor fun!
Join us on National Park Rx Day, April 23, at the Blue Ridge Parkway Visitor Center in Asheville for a Park Rx celebration. Not familiar with Park Rx? No problem! It's a national movement to encourage people to think of the outdoors and greenspaces as places to improve their health. The medical community agrees and many doctors across the country are prescribing outdoor activity to patients (including our TRACK Rx program)! 

Come along with us and get outdoors for fun, family, and health!
Where: Blue Ridge Parkway Asheville Visitor Center (Milepost 384) – 199 Hemp Hill Knob Rd. Asheville, NC 28803
When: 2 p.m., Sunday, April 23