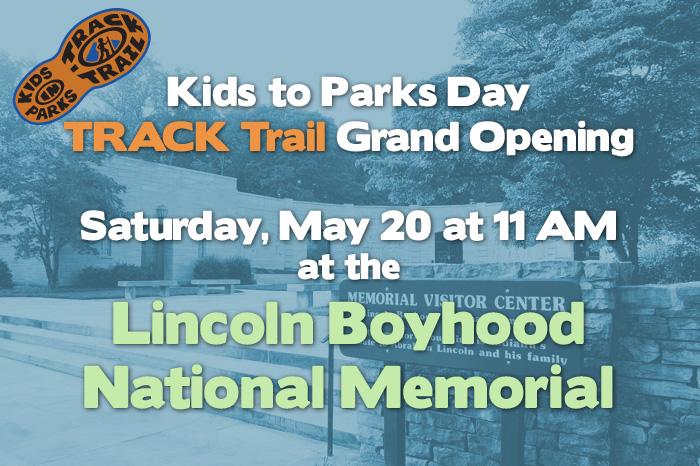 Saturday, May 20, 2017 - 11:00am
Join us for a Kids to Parks Day special event! We will be opening the very first TRACK Trail in Indiana at the Lincoln Boyhood National Memorial. 
This park memorializes a very special piece of history. Abraham Lincoln lived here from 1816 to 1830 as he grew from a boy to a young man. Take time as you hike the TRACK Trail to reflect on the past, present, and future. What has changed since Lincoln lived here? How might it change in the future? Keep your eyes and ears open for the trees, vegetation, and animals that call Lincoln Boyhood National Memorial home today.
We can't wait to see you there!