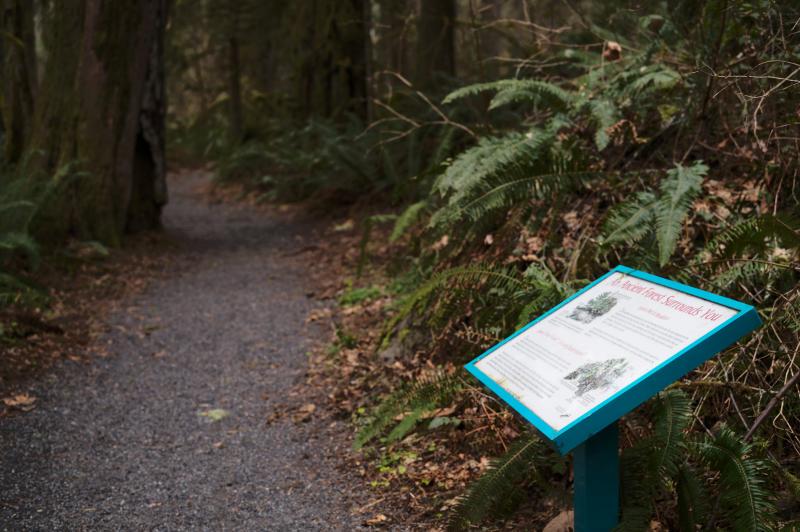 Wednesday, July 12, 2023 - 10:00am
Clackamas County Parks, Oregon Parks Forever, and the Kids in Parks program will celebrate the grand opening of the TRACK Trails in Metzler Park and Eagle Fern Park with a ribbon cutting ceremony at 10:00am, Wednesday, July 12, at the Metzler Park trailhead.
"We are very excited to arrange funding for the growing network of TRACK Trail locations in Oregon", said Seth Miller, Executive Director of Oregon Parks Forever. "Our mission is to enhance the experience and accessibility of Oregon's Parks & Forests, and this is an important project for us. " Oregon Parks Forever has set a goal of funding 50 TRACK Trails across the state of Oregon. These two new trails join TRACK Trails already established in Madras, Prineville, and LaGrande. Later this summer, they will be joined by trails in Dallas, Oregon and Newport, Oregon.
The community is invited to help celebrate the grand opening of this new TRACK Trail. The park is
located at 24526 S Metzler Park Rd, Estacada, OR 97023,