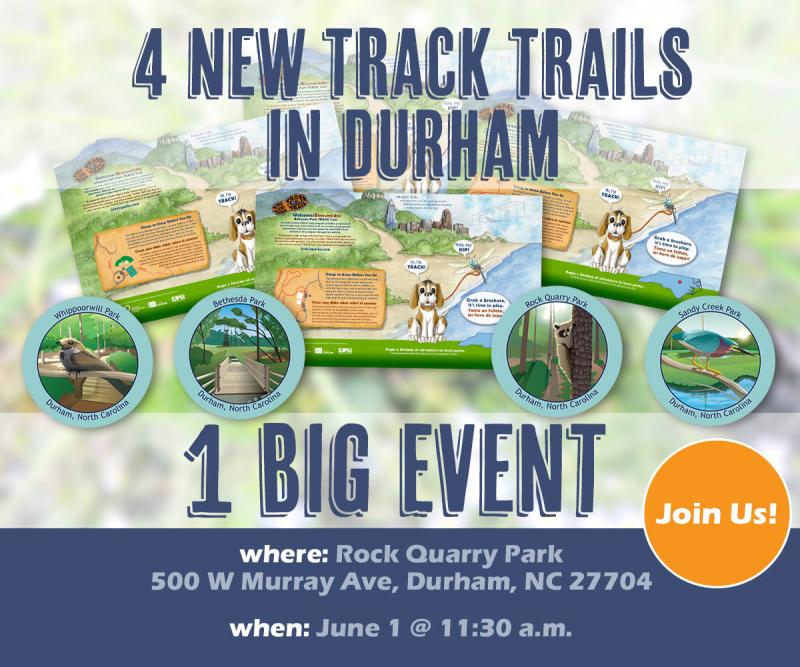 Saturday, June 1, 2019 - 11:30am
Join us for our biggest ever grand opening in Durham. FOUR new TRACK Trails are opening just in time for summer, and we would love you to help us celebrate. The fun starts at 11:30 A.M. at Rock Quarry Park. We'll meet in the parking lot of the Edison Johnson Recreation Center. Help us cut the ceremonial ribbon in celebration and then take a fun-filled hike on the new TRACK Trail.
We're holding the big event at Rock Quarry Park to celebrate the opening of that TRACK Trail and three others at Sandy Creek Park, Whippoorwill Park, and Bethesda Park.
We can't wait to see you all there!