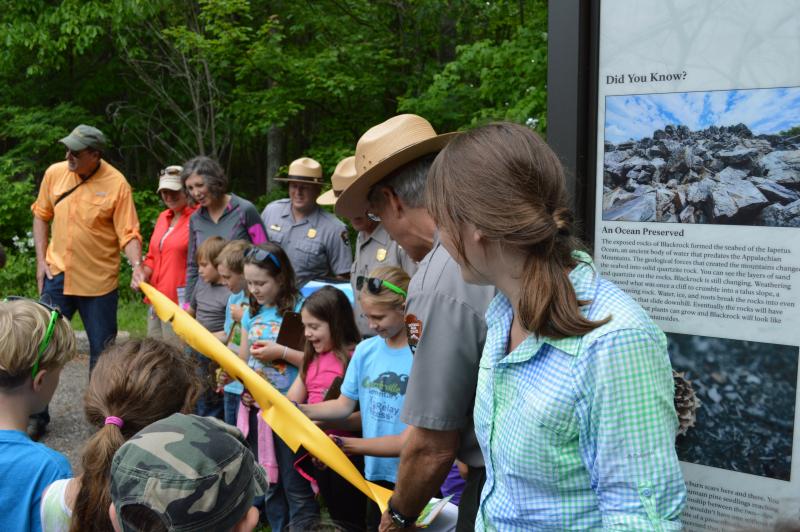 Friday, May 29, 2015 - 11:30am
The grand opening of the Blackrock Summit TRACK Trail at Shenandoah National Park was a great success! On Friday, May 29th, beginning at 11:30AM the grand opening included a ribbon cutting ceremony and ranger-led guided hike.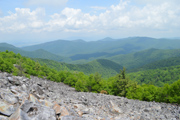 WHAT: Blackrock Summit TRACK Trail Grand Opening
WHERE: Blackrock Summit Trail parking lot, mile 84.8 on Skyline Drive in Shenandoah National Park
WHEN: Friday, May 29th. 11:30AM, Guided walks starting at 12PM
The Blackrock Summit TRACK Trail is a 1-mile loop with a 175-foot elevation gain to a rocky talus slope overlooking the Shenandoah Valley. This hike winds along a portion of the Appalachian Trail, a 2,200-mile trail from Georgia to Maine. Every year, thousands of people attempt to thru-hike the entire trail. Use an activity guide to discover the joys and struggles you would experience as a thru-hiker on the Appalachian Trail.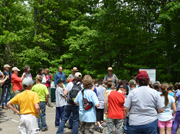 For Directions and More Information: