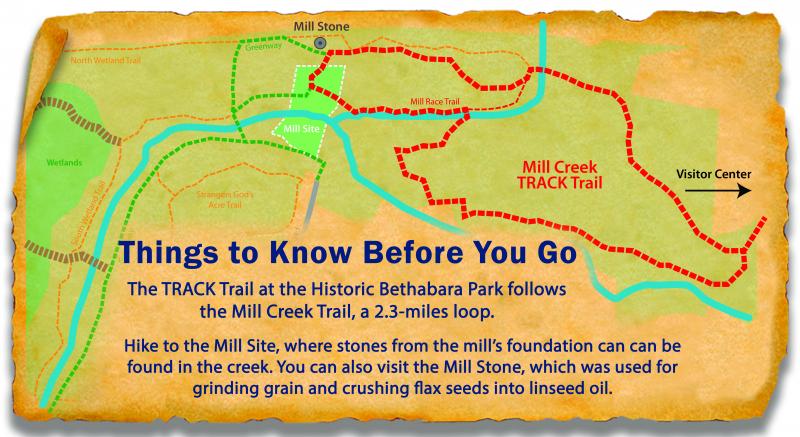 Saturday, June 3, 2023 - 2:30pm
The official kick-off will take place during the park's first annual Nature's Neighbors event, which will take place in the park between 1:30-4:30 PM. The festival will feature vendors, plant sales, guided nature walks, kids activities, and, of course, the grand opening ceremony for the TRACK Trail. The ribbon cutting ceremony will begin in the 1754 reconstructed village at 2:30, with a walk to the Mill Creek Trail where the ribbon cutting will be held.
This new TRACK Trail offers visitors a series of self-guided activities that turn an ordinary hike into a fun-filled, discover-packed adventure. The trail's Types of Trees activity helps kids learn about the different types of oak, maple, and pine trees found along the trail; while the Birds of the Woods and Wetlands  activity provides participants with identification information for some of the park's most-popular bird species.
The address for Historic Bethabara Park is:
2163 Bethabara Rd.
Winston-Salem, NC 27106