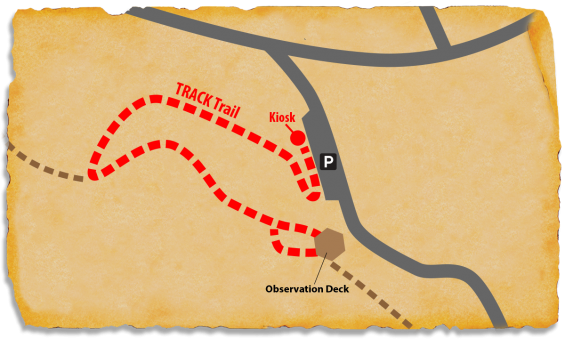 The TRACK Trail at the CCC Camp NCF-24 is a 0.25-mile out-and-back hike to an observation deck overlooking the old CCC Camp.
The camp opened in 1934 as part of the Civilian Conservation Corps (CCC) program started under President Franklin Roosevelt. While the United States was suffering economic depression, the CCC provided jobs to young men and built important infrastructure like roads and bridges across the country. Along the trail, use the brochure and read the interpretive signs to discover the history of the CCC NCF-24.
You can extend your hike by continuing on the 2.5 mile Cheoah Trail. It loops through the forest and connects to the Massey Branch Fitness Trail. You can also access the 0.7 mile fitness trail from another trailhead located
on Massey Branch Road.
Additional information about the CCC camp and other Cheoah Ranger District recreational opportunities can be found at the Cheoah Ranger Station, located directly across Massey Branch Road.
Track an adventure here

Location Details
Recreational Features:
Birding
Amenities:
ADA Compliant:
Seasonality:
Open all year
Adventures for CCC Camp NCF-24
Hiking
Nature's Hide & Seek
Difficulty:
Easy
Trail length:
0.25
The Nature's Hide & Seek brochure is designed so that kids of all ages can walk along the trail and discover common things that are often overlooked in nature. Some of them are hard to find, others are easy. Best of all, the adventure never ends because every time you walk the trail you will discover new things hiding in nature.
Hiking
Animal Athletes
Difficulty:
Easy
Trail length:
0.25
The Animal Athletes adventure challenges kids to exercise with the animals. This brochure gives kids eight different animal exercises they can do along the trail. From hummingbird hand-swings to frog hops, kids are sure to have fun getting in shape with the animals during their outdoor adventures.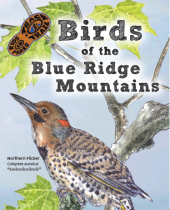 Hiking
Birds of the Blue Ridge Mountains
Difficulty:
Easy
Trail length:
0.25
The Birds of the Blue Ridge Mountains brochure is an illustrated field guide containing some of the more common birds found along the trail. Each illustration contains the bird's common name, Latin name and phonetic spelling of their call. Having trouble locating birds? Use the back panel illustration to identify their preferred location within the forest.
Directions
Latitude: 35.334385000000
Longitude: -83.826739000000